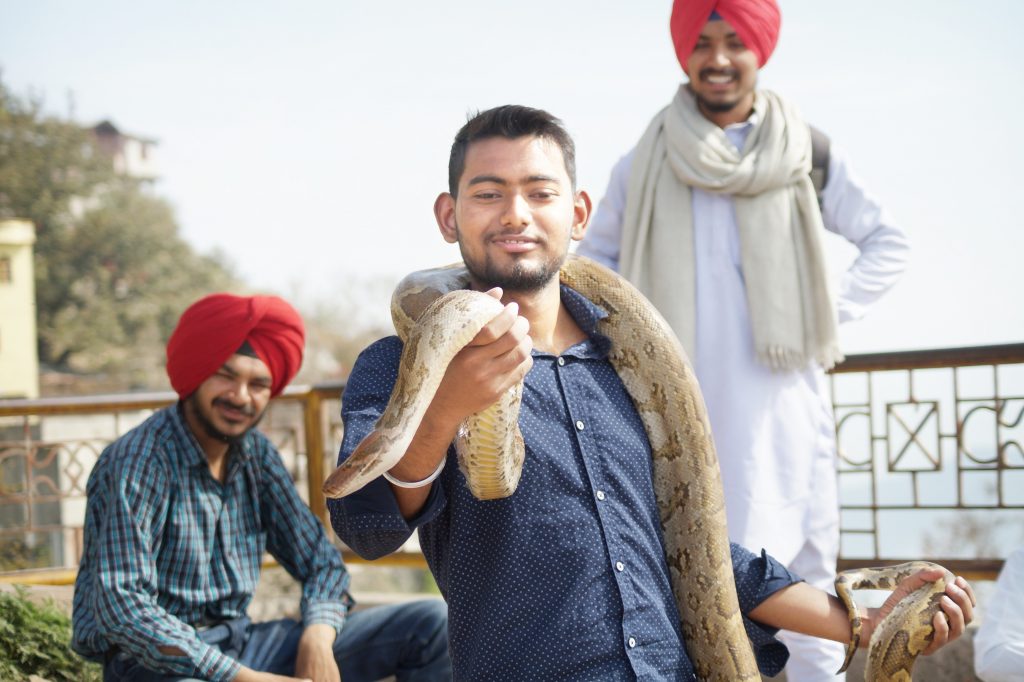 Naina Devi Temple
Naina Devi temple is an ancient Indian temple. Naina Devi temple is located in Bilaspur district in Himachal Pradesh. The temple is built on a cliff. Naina devi temple is connected with NH-21. It is situated at a distance of 70 km from Bilaspur, 108 Km from Chandigarh, 10Km from Bhakra and 20 Km from Anandpur Sahib.
Naina Devi temple is one among the 51 siddha peethas of India. The temple is a major pilgrim site for Hindu and Sikh people. People from all over India and abroad visit the place which increases manifolds during Navratras.
The devotees can take stairs from the bus terminal to reach the temple. Cable car facility is also available near the bus terminal. Light vehicles and cars can take another alternate route which is about 1.5 km long to reach the main temple.
According to mythology, Devi Sati sacrificed her life by jumping into the Havan fire organised by Her father King Daksheshwar. When Lord Shiva was moving around the universe carrying the dead body of Devi Sati, then Lord Vishnu using His Sudharshan Chakra cut the body into 51 parts out of which the eyes fell on this place.
Another story related to this place is linked with a shepherd named Naina. Once he had taken his cattle for grazing and there he saw a white cow showering milk on a stone. He observed the same incident for next few days. After few days, he saw Mother Goddess in his dreams who told him that the pindi is in fact Her idol. The boy narrated the whole incidence to King Bir Chand who verified his story and then built a temple dedicated to Naina Devi at that place.
Naina Devi temple is also known as Mahishpeetha because the Devi killed the demon Mahishasura here at this place. According to mythology, Mahishasura was a powerful demon who had got the boon to live forever. This boon was given to him by Lord Brahma on the condition that he can be defeated by an unmarried girl. After getting the boon, the demon Mahishasura started troubling the earth and deities and everyone got into panic. Then all the deities combined their powers and created a Devi who could defeat the demon Mahishasura. The deities offered the Devi different types of weapons. The demon got mesmerised with the beauty of the Devi and proposed Her to marry him. The Devi put the condition that if he could defeat Her in the war then She would marry him. But during the war the Devi defeated the demon and took out both his eyes.
Another story is related to Sikh guru, Guru Gobind Singh ji. When He started His war against Mughals in 1765, then He performed a very big Yagna there at Naina Devi temple and sought the blessings of the Devi. After seeking the blessings, Guru Gobind Singh was able to defeat the mughals successfully.