Preet Kamal Quotes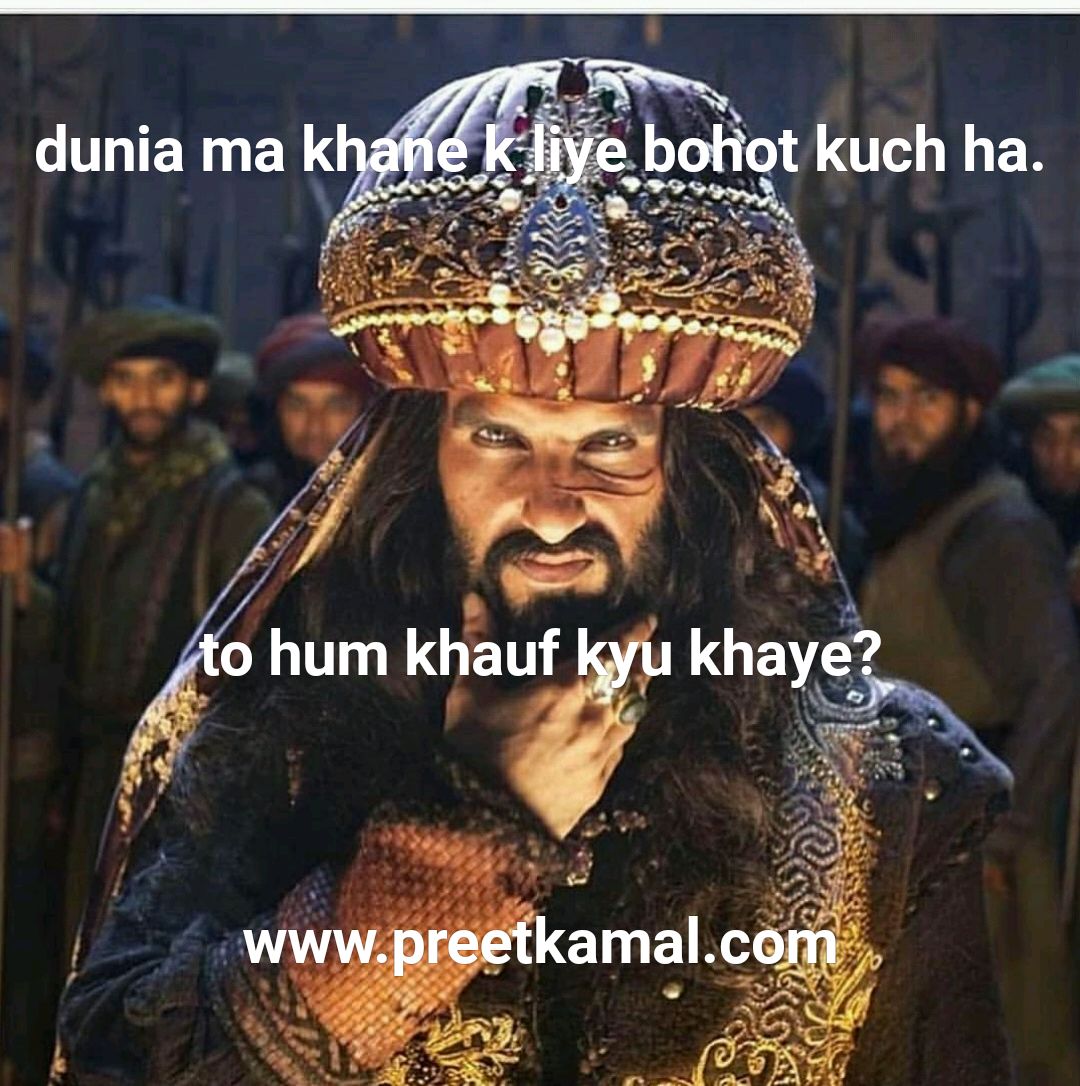 Dunia Ma Khane K Liye Bohot Kuch Ha.
To Hum Khauf Kyu Khaye?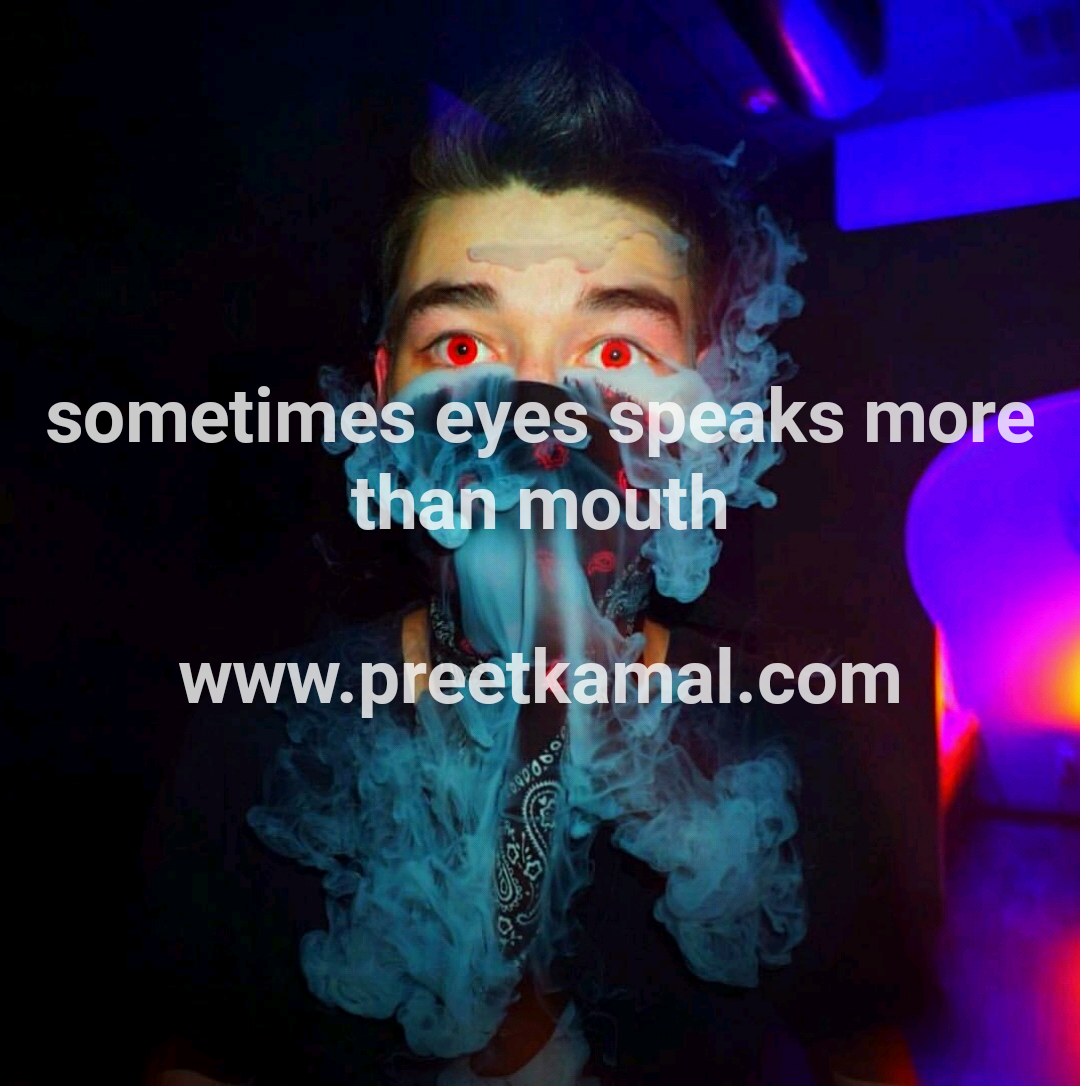 Sometimes Eyes Speaks More Than Mouth.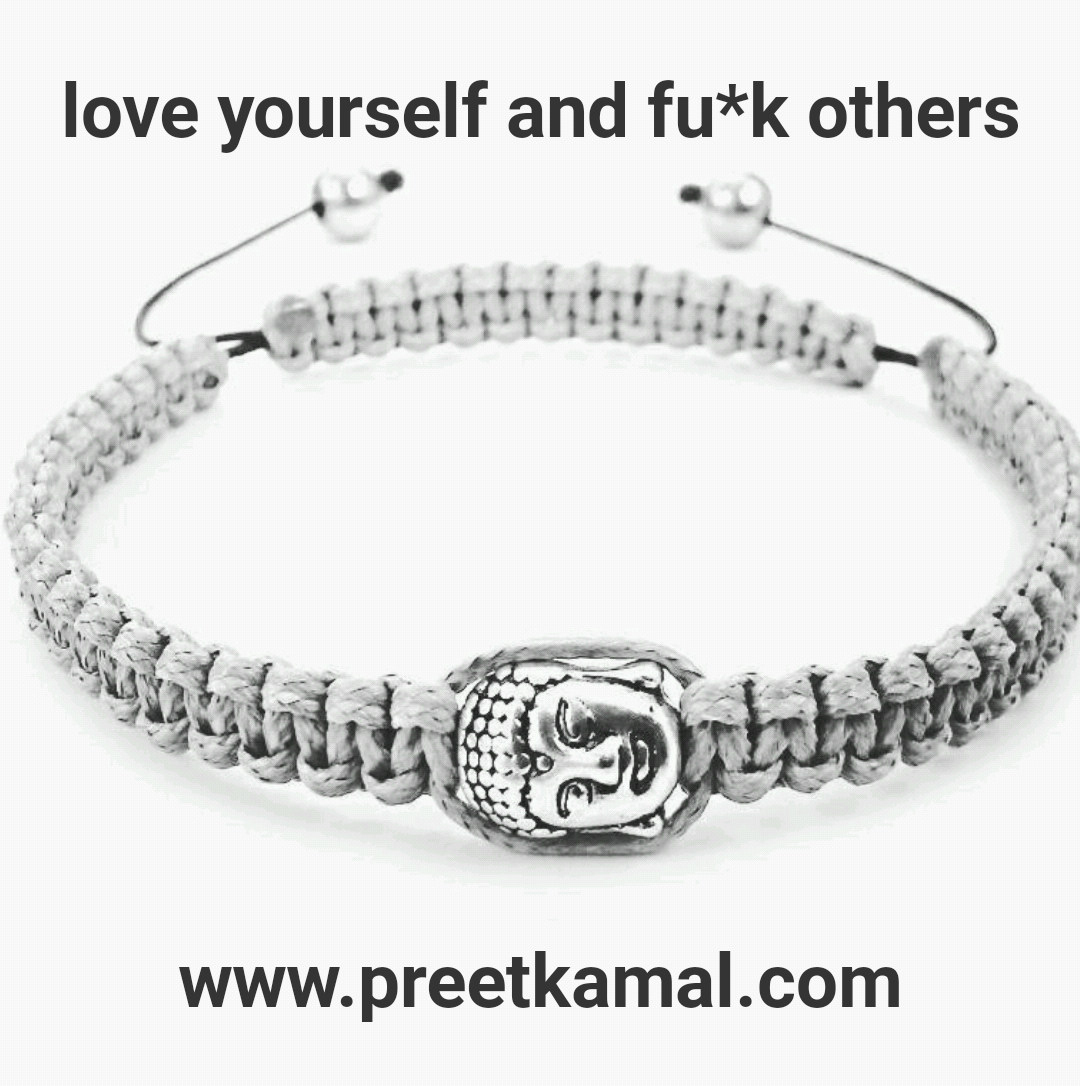 Love Yourself And F*ck Others.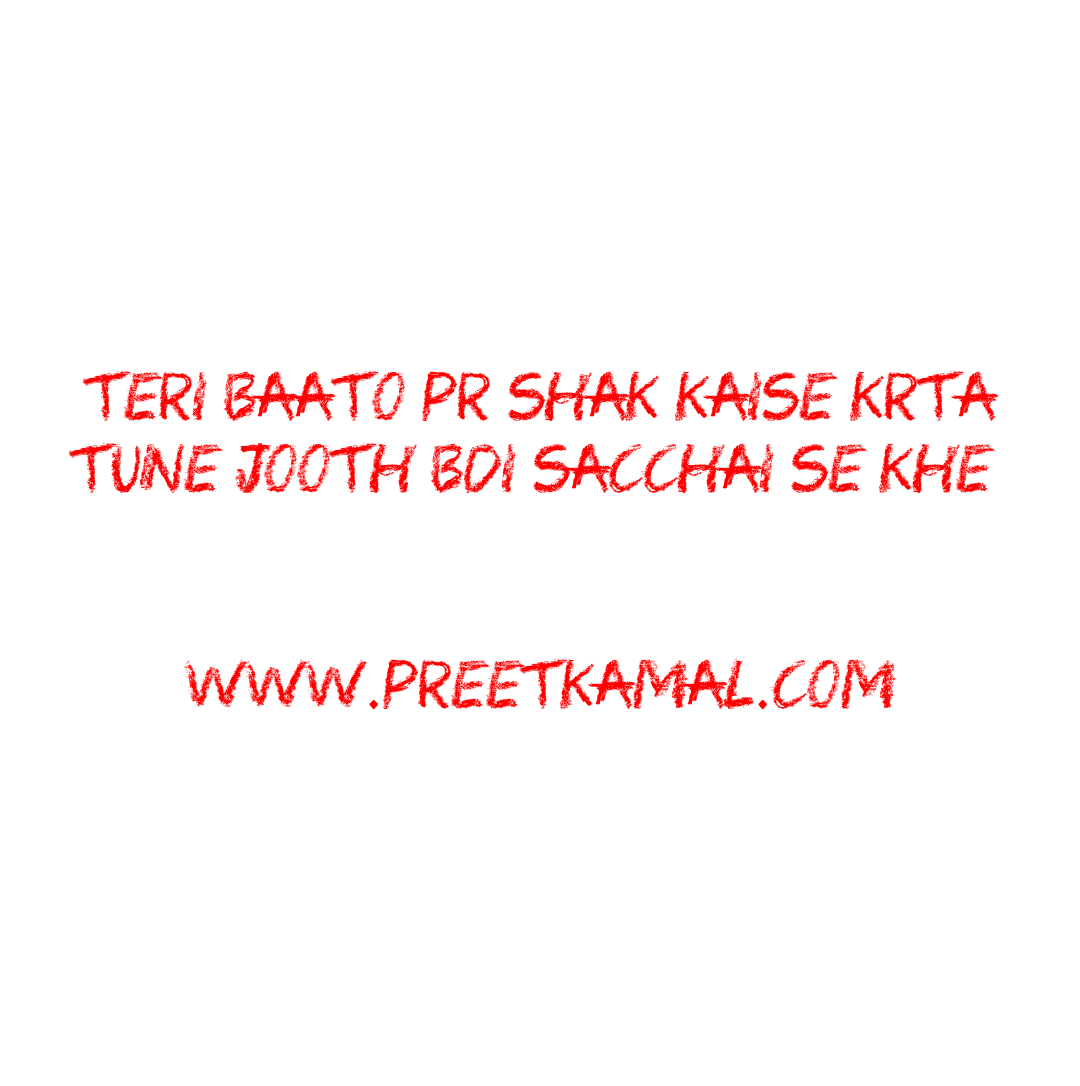 Teri Baato Pr Shak Kaise Krta
Tune Jooth Bhi Sacchai Se Khe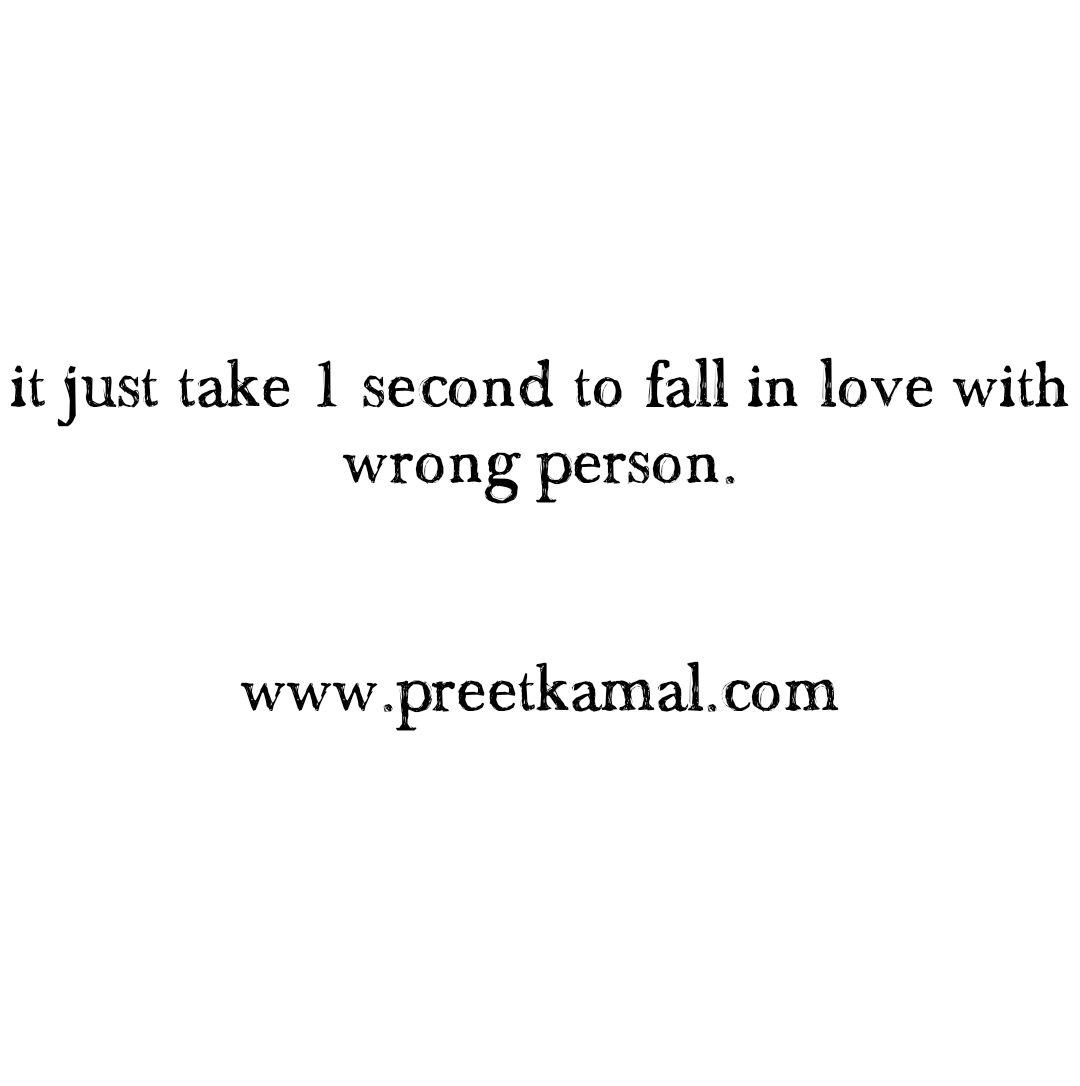 It Just Take 1 Second To Fall In Love With Wrong Person.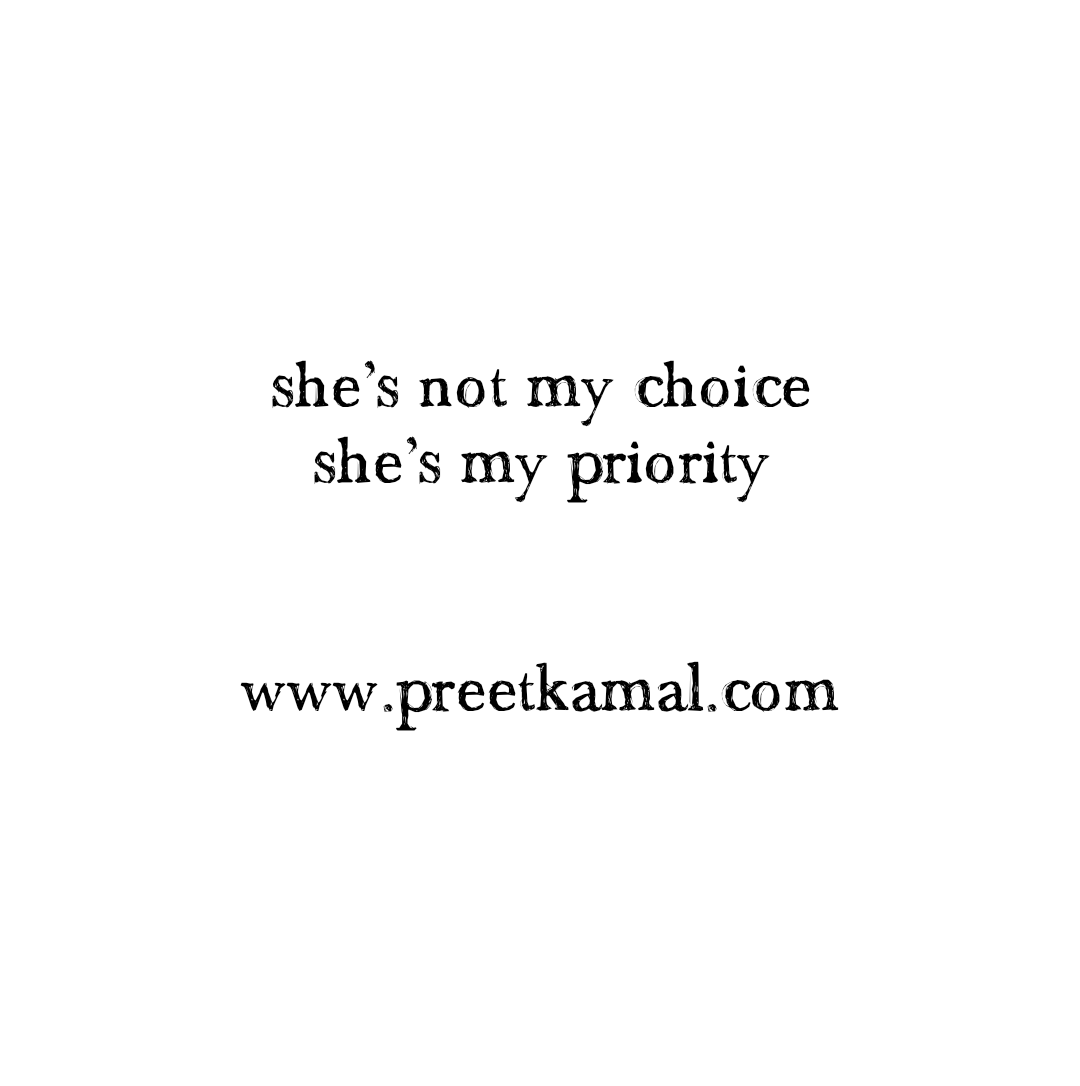 She's Not My Choice
She's My Priority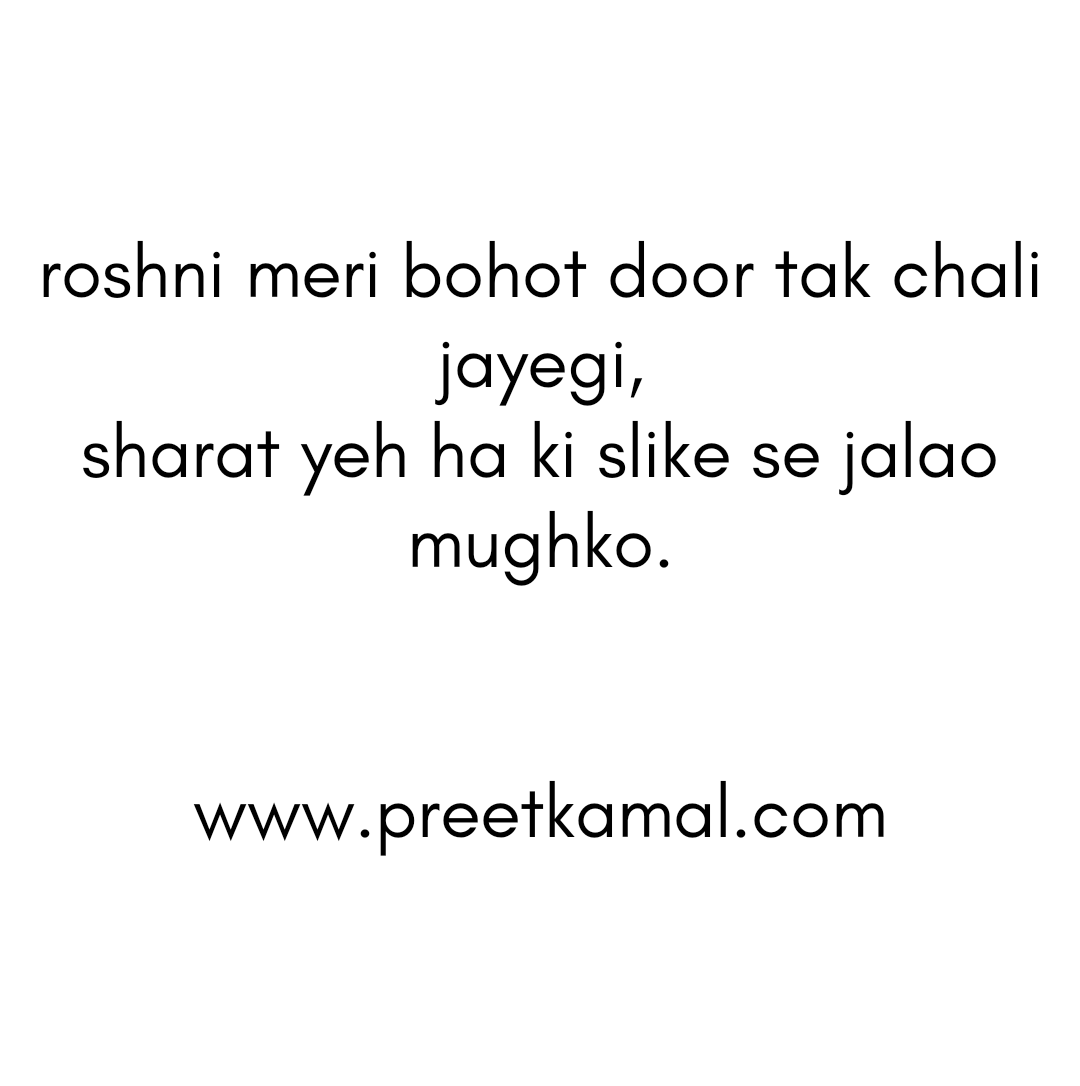 Roshni Meri Bohot Door Tak Chali Jayegi
Sharat Yeh Ha Ki Slike Se Jalao Mughko.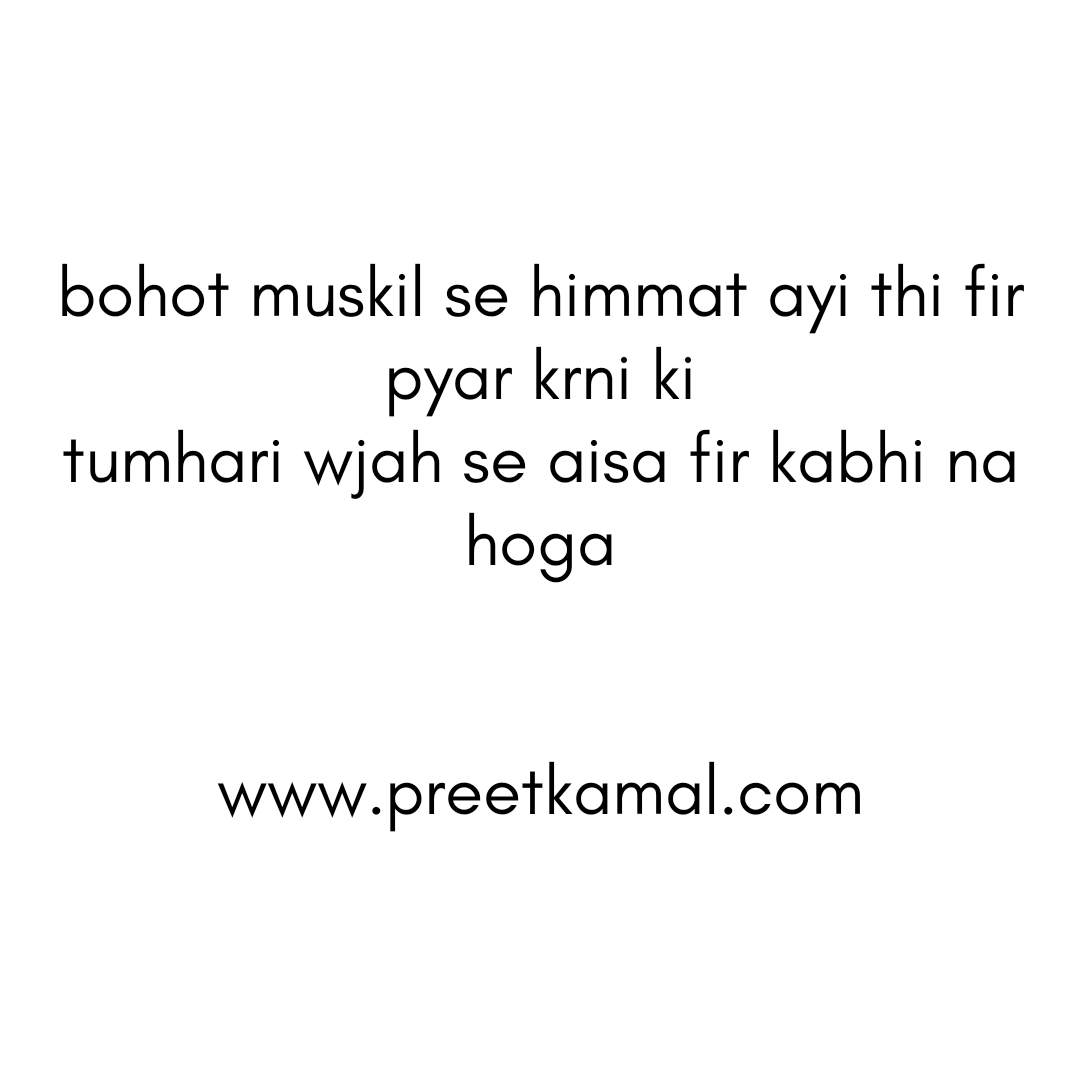 Bohot Muskil Se Himmat Ayi Thi Fir Pyar Krni Ki,
Tumhari Wjah Se Aisa Fir Kabhi Na Hoga.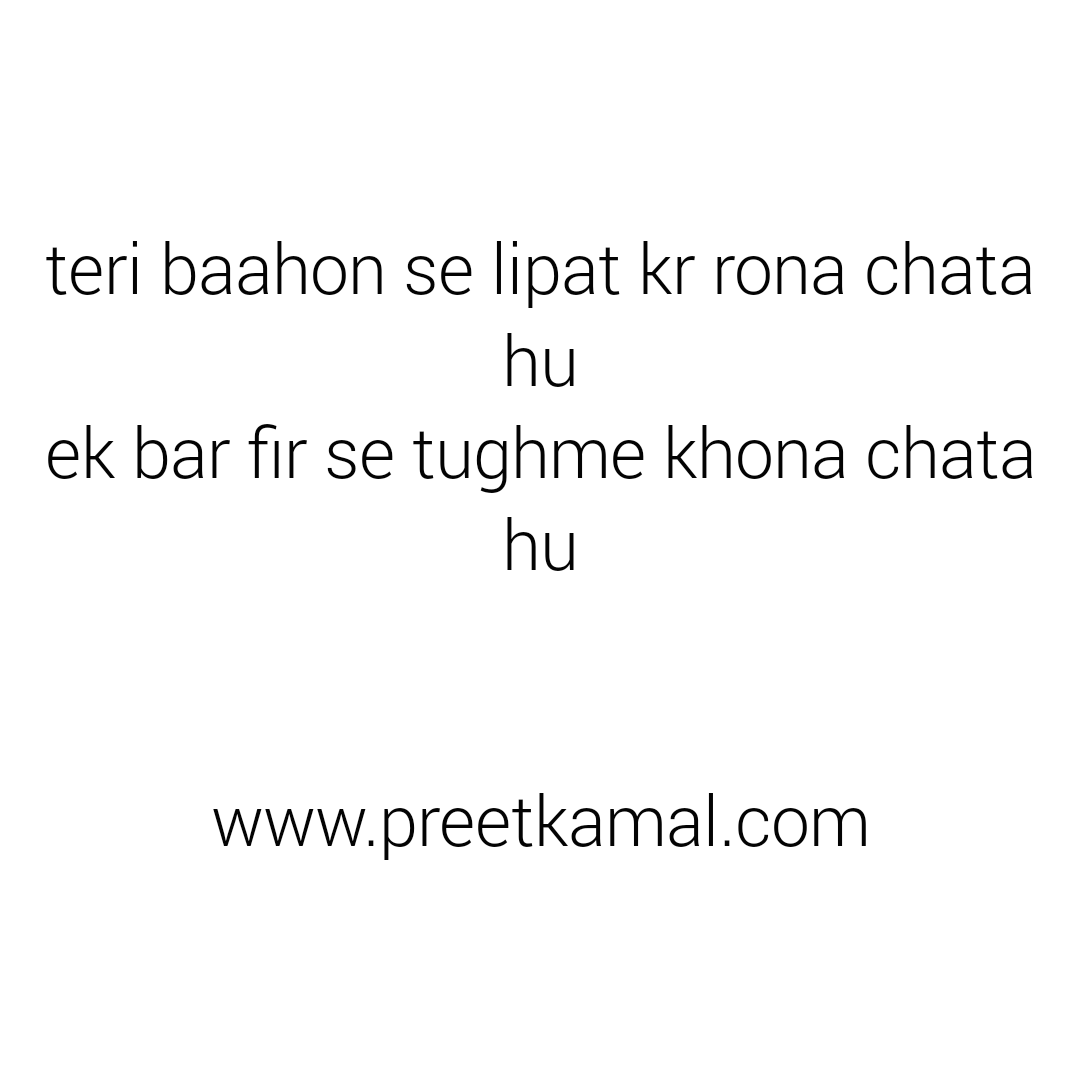 Teri Baahon Se Lipat Kr Rona Chata Hu,
Ek Bar Fir Se Tughme Khona Chata Hu.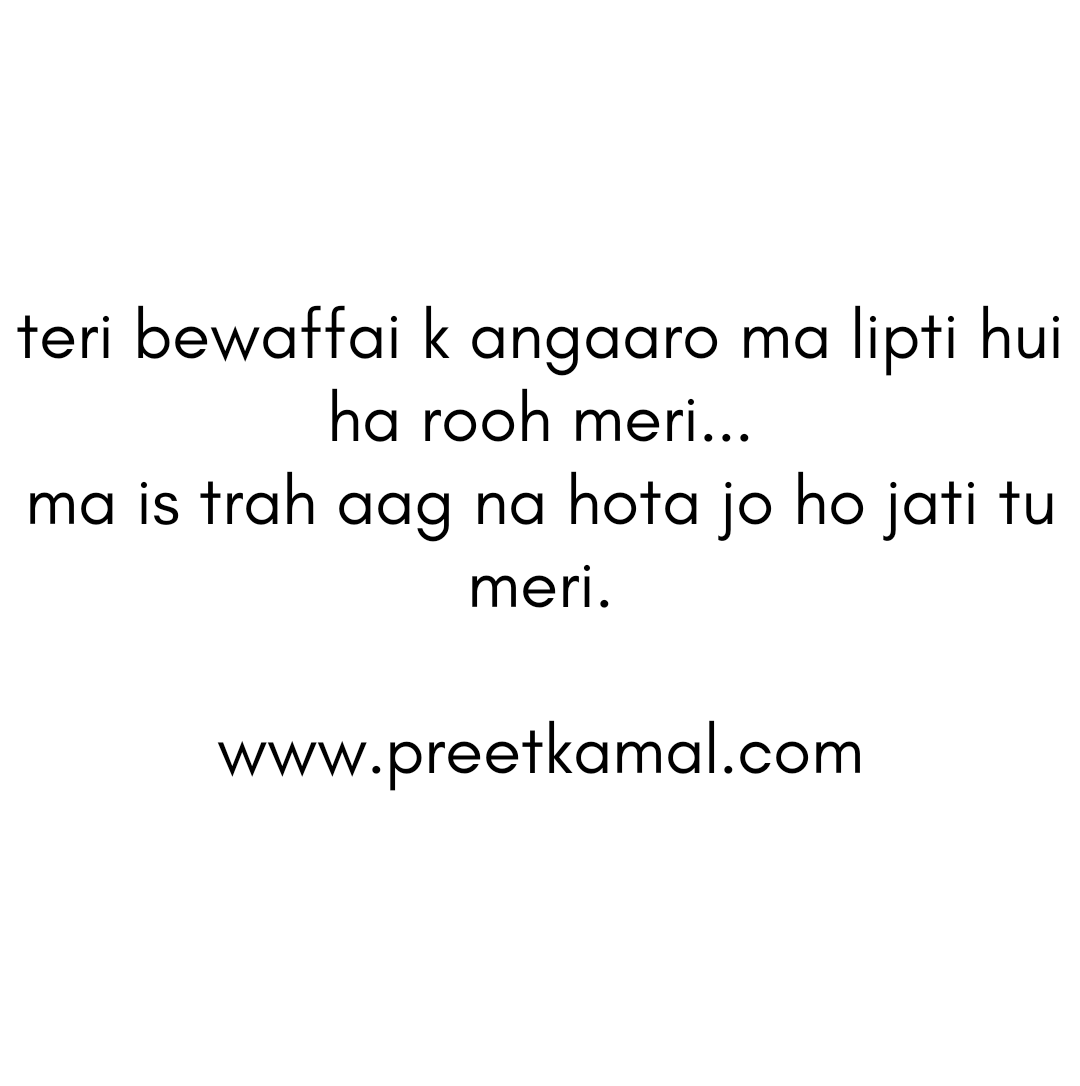 Teri  Bewaffai K Angaaro Ma Lipti Hui Ha Rooh Meri,
Ma Is Trah Aah Na Hota Jo Ho Jati Tu Meri.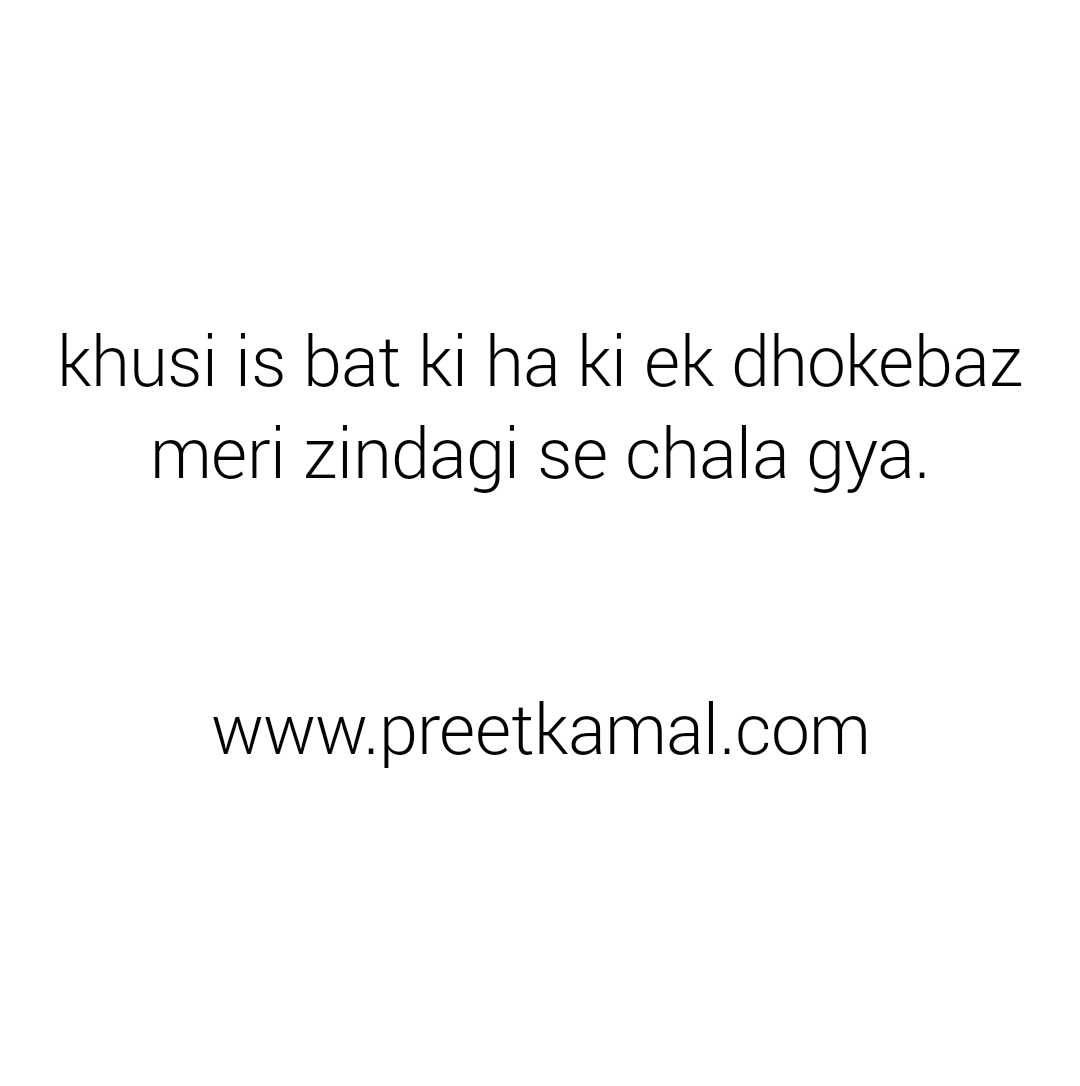 Khusi Is Bat Ki Ha Ki Ek Dhokebaz Meri Zindagi Se Chala Gya.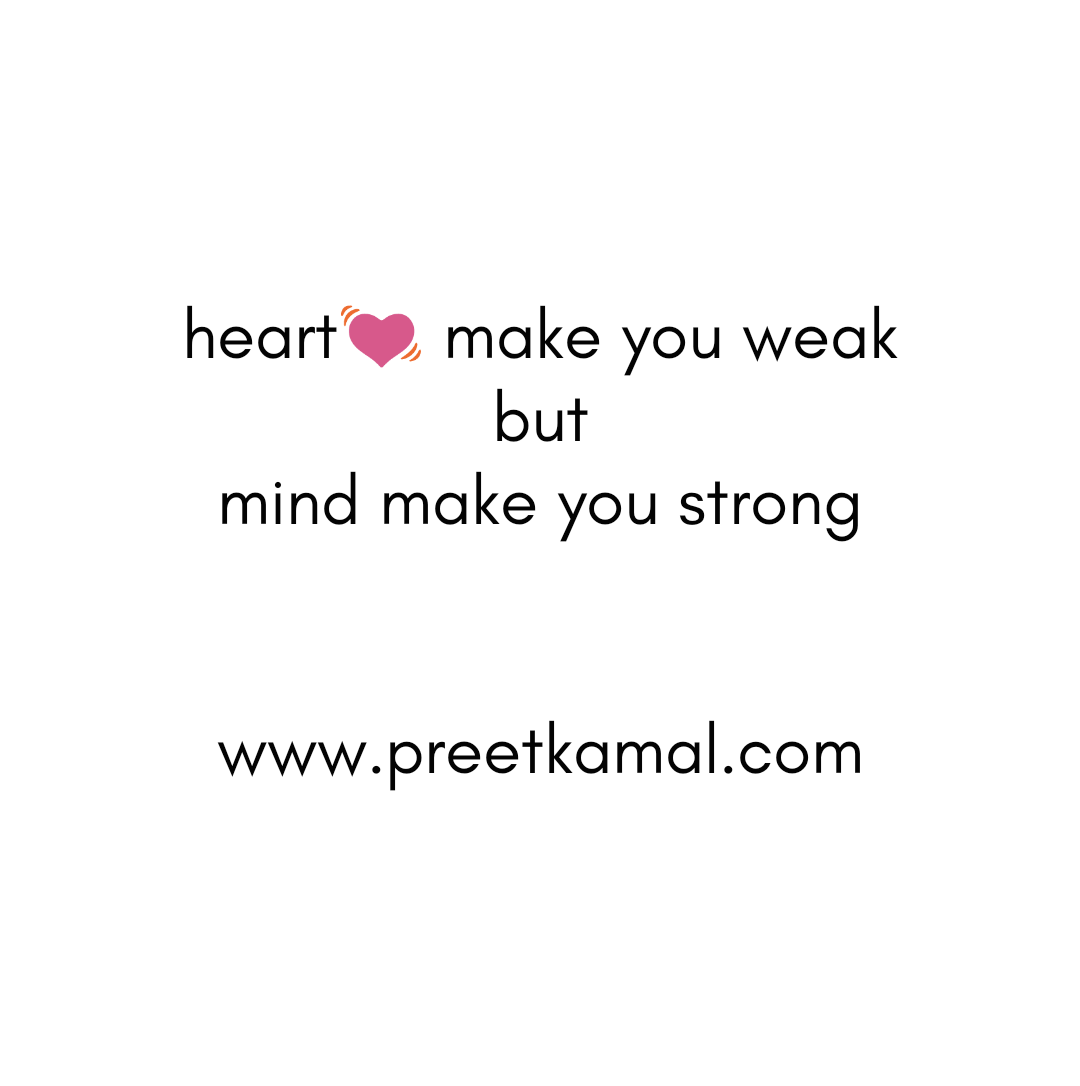 Heart Make You Weal But Mind Make You Strong.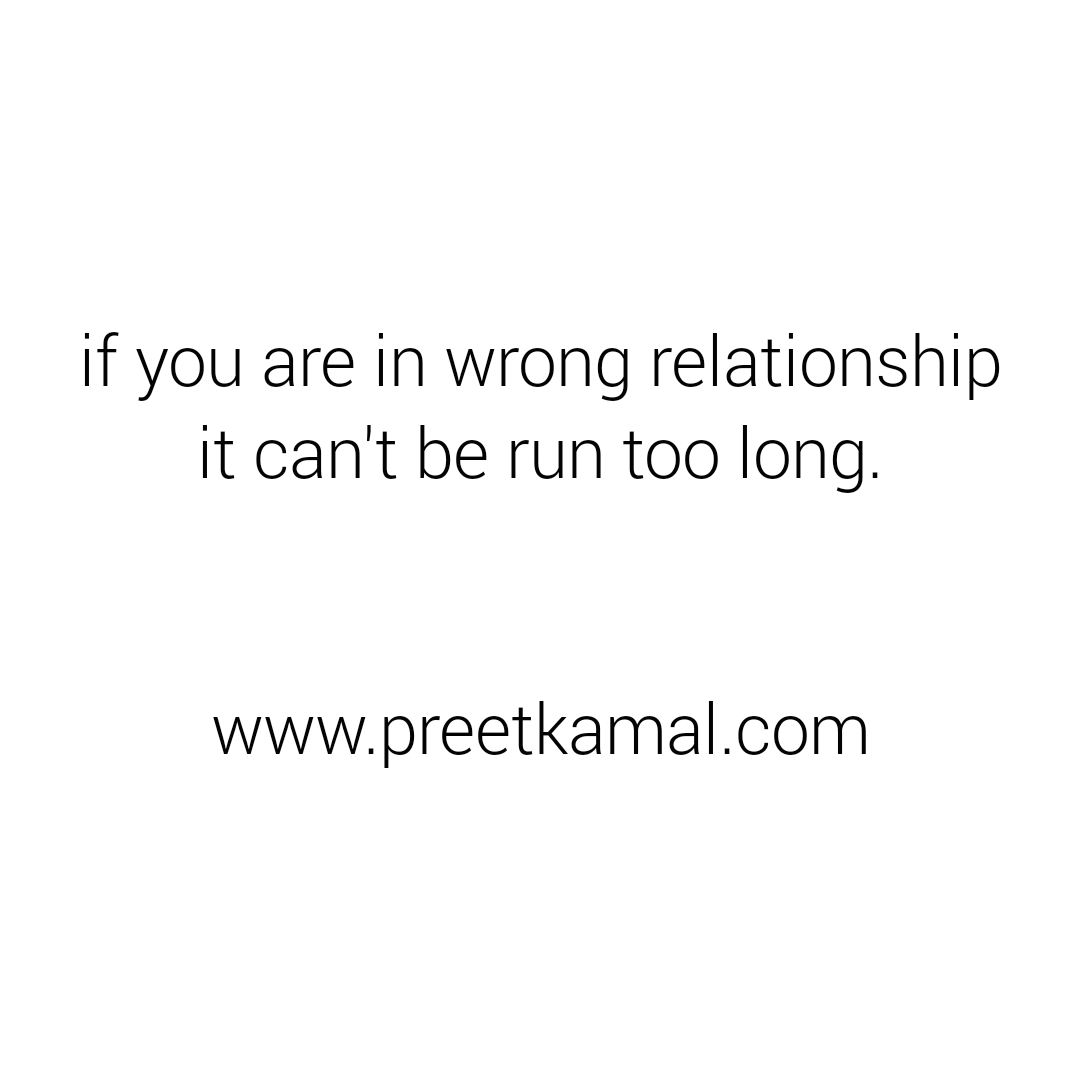 If You Are In Wrong Relationship,
It Can't Be Run Too Long.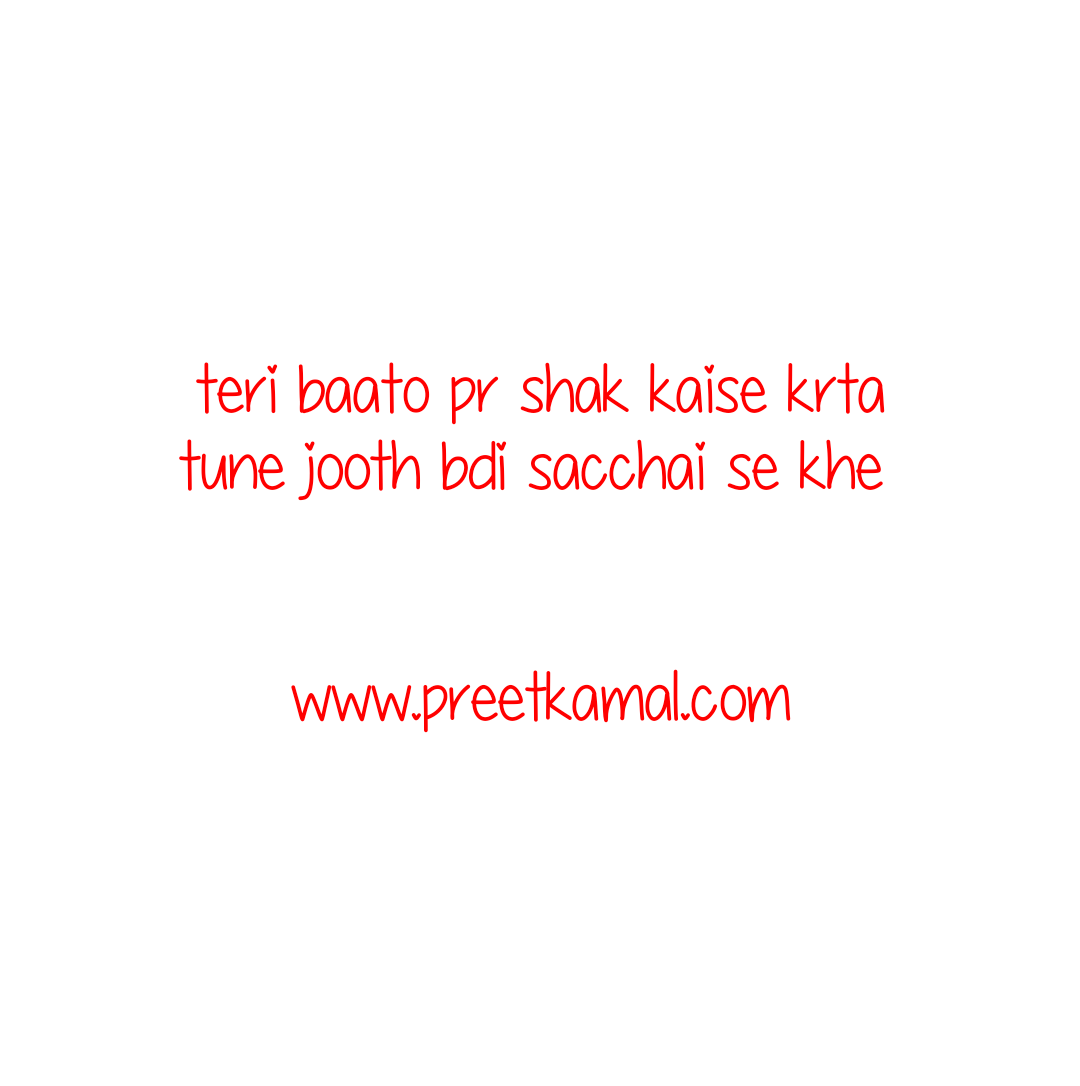 Teri  Baato Pr Shak Kaise Krta,
Tune Jooth Bdi Sacchai Se Kha.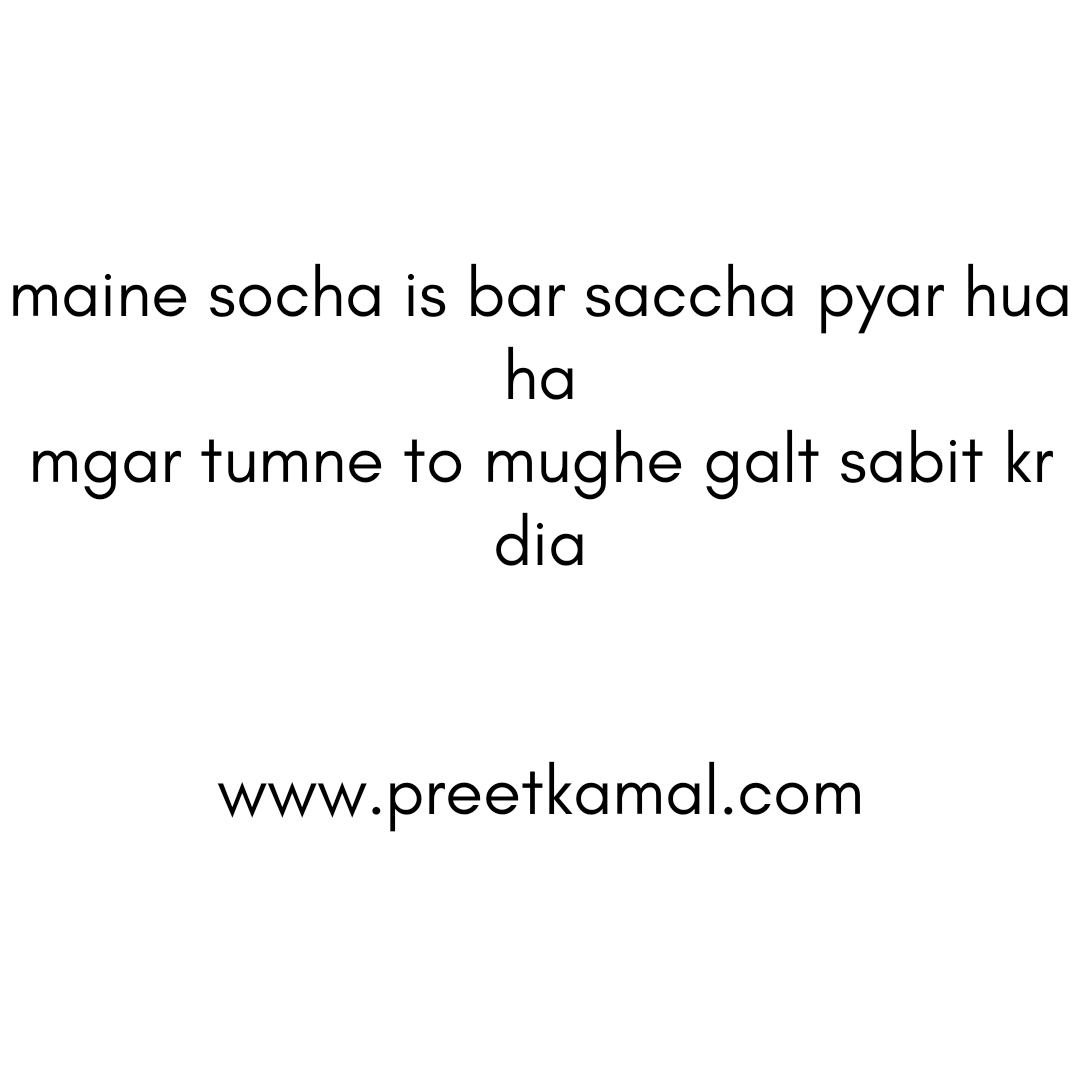 Maine Socha Is Bar Saccha Pyar Hua Ha,
Mgar Tumne To Mughe Galt Sabit Kr Dia.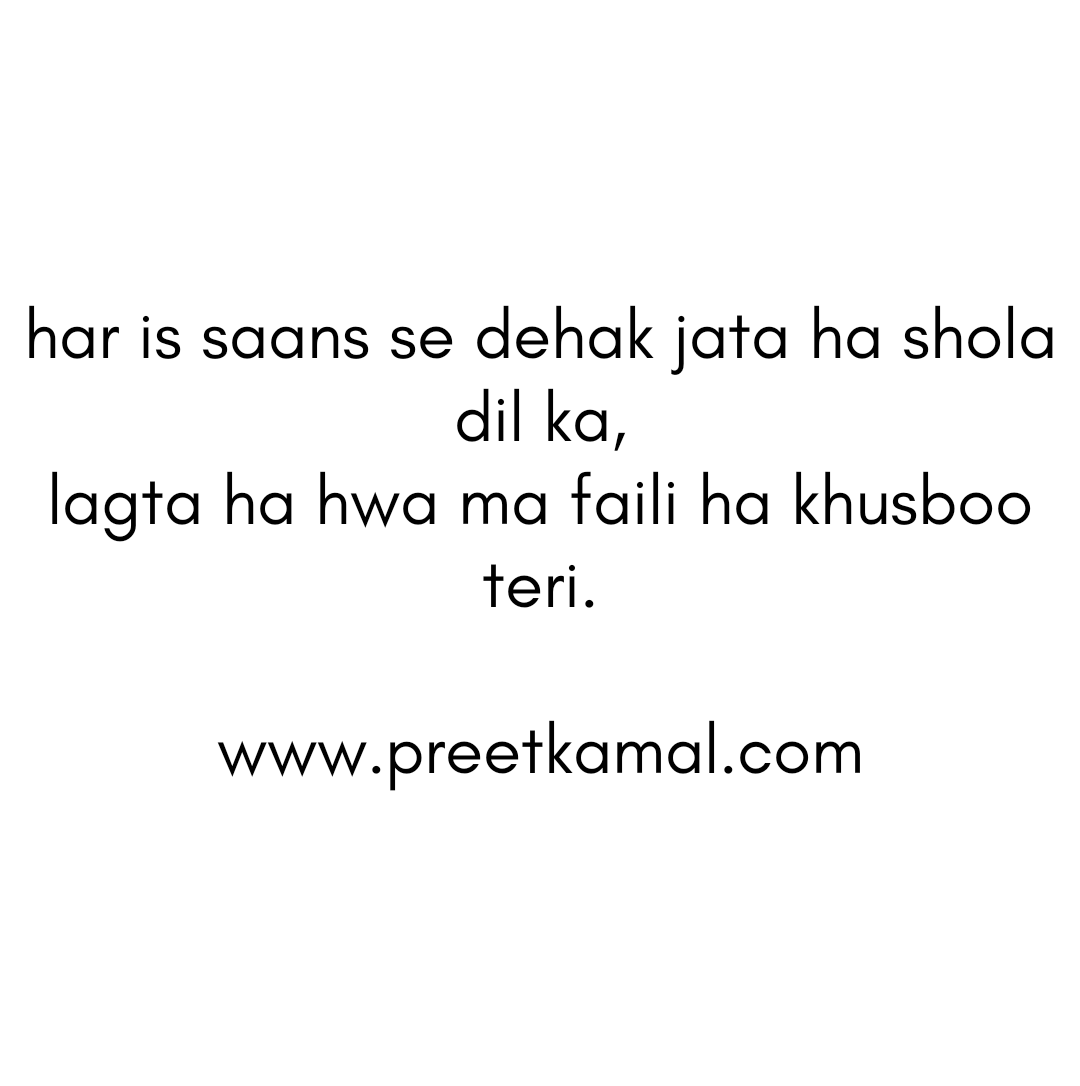 Har Ik Saans Se Dehak Jata Ha Shola Dil Ka,
Lagta Ha Hwa Ma Faili Ha Khusboo Teri.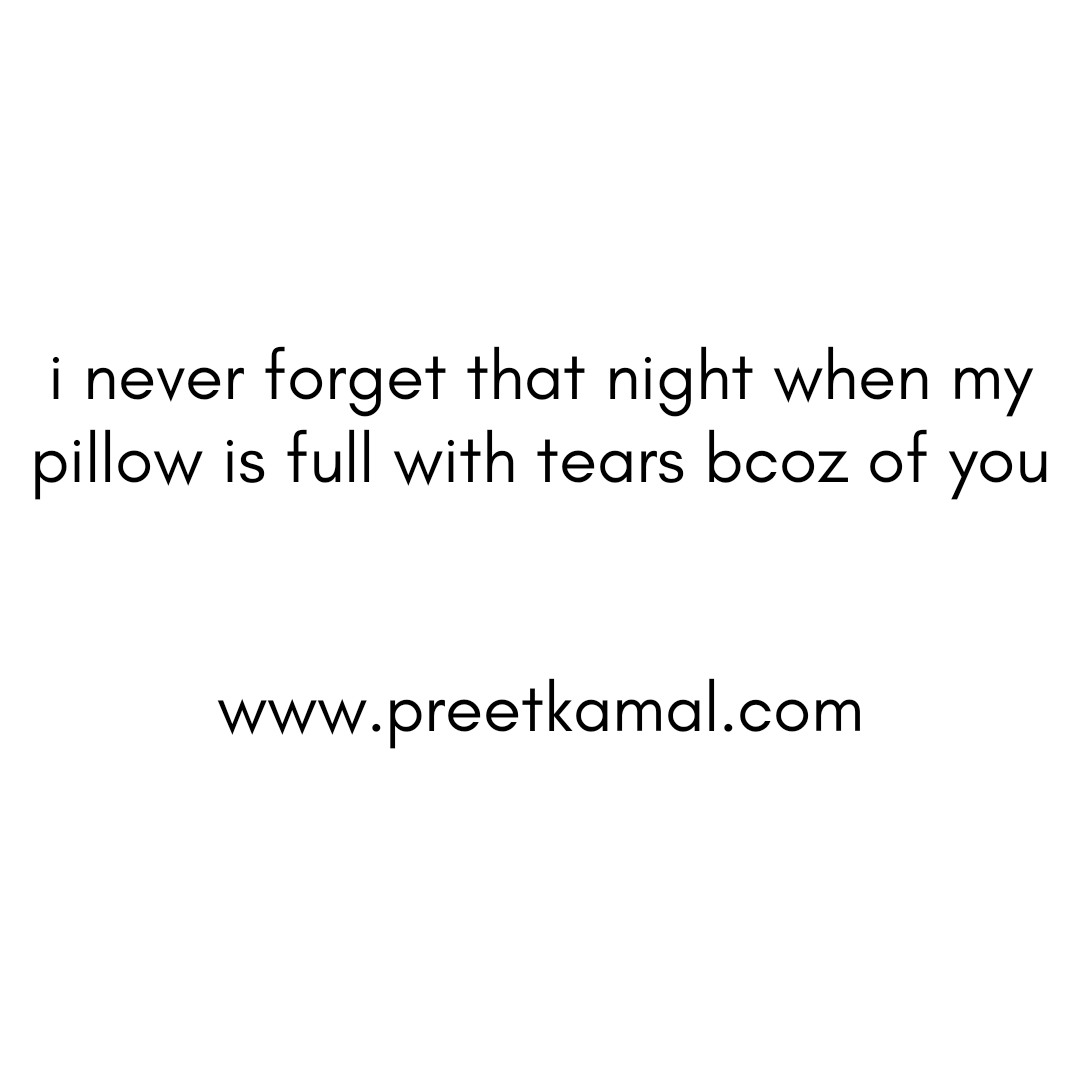 I Never Forget That Night When My Pillow Is Full With Tears Bcoz Of You.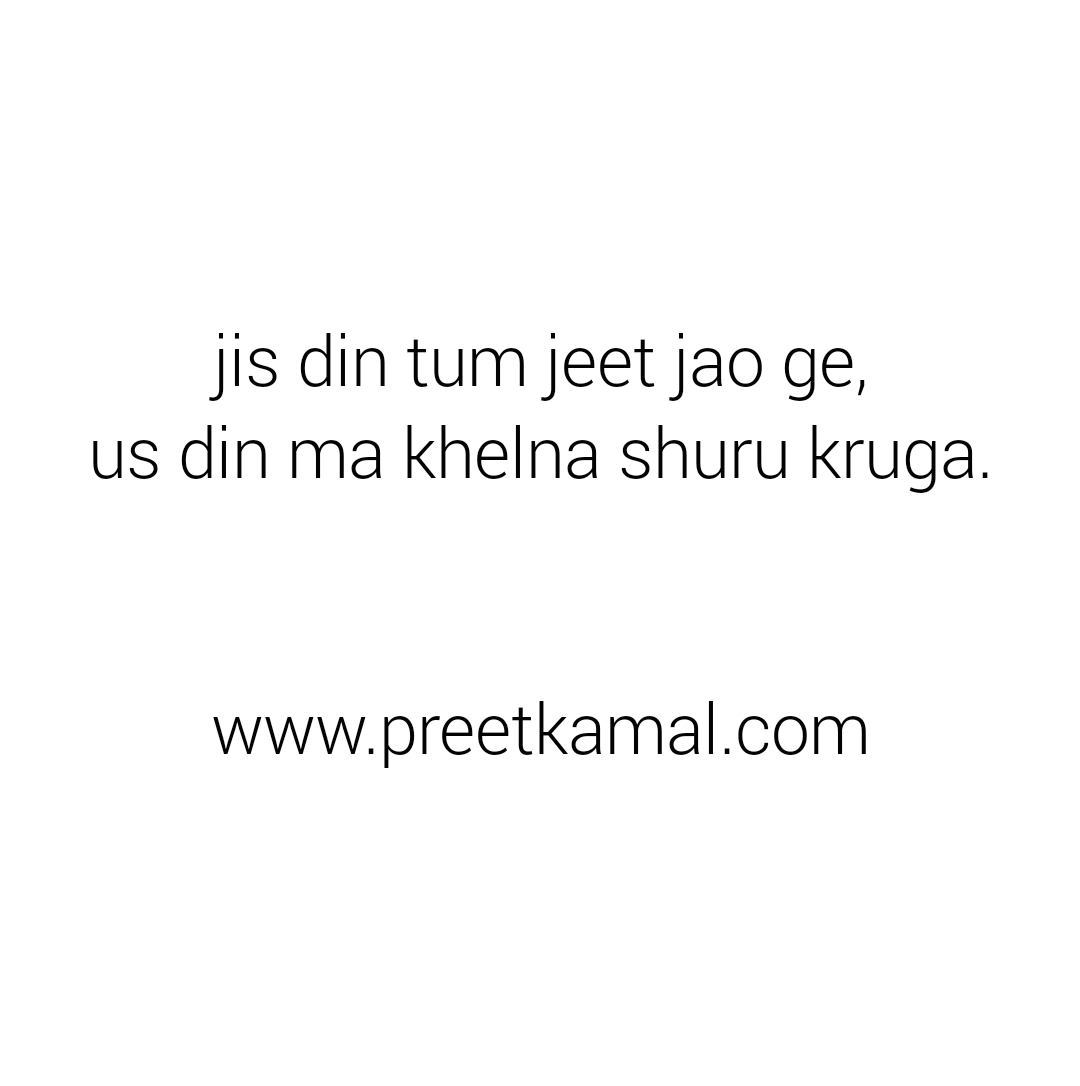 Jis Din Tum Jeet Jao Ge,
Us Din Ma Khelna Shuru Kruga.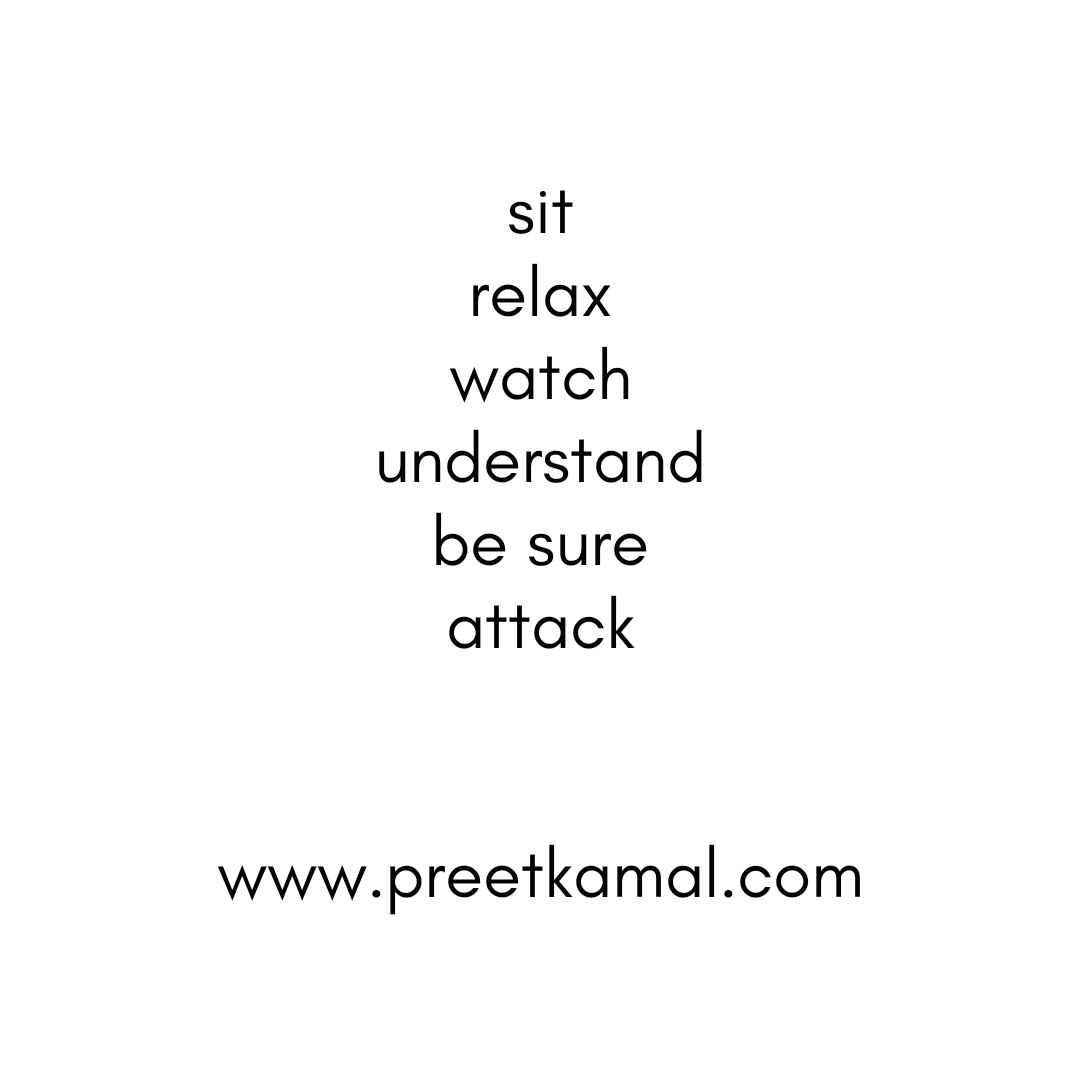 Sit
Relax
Watch
Understand
Be Sure
Attack
Jo Kehte Hain Ma Pyar Ma Serious Nai Hu,
Bad Ma Whi Bohot Rote Hain.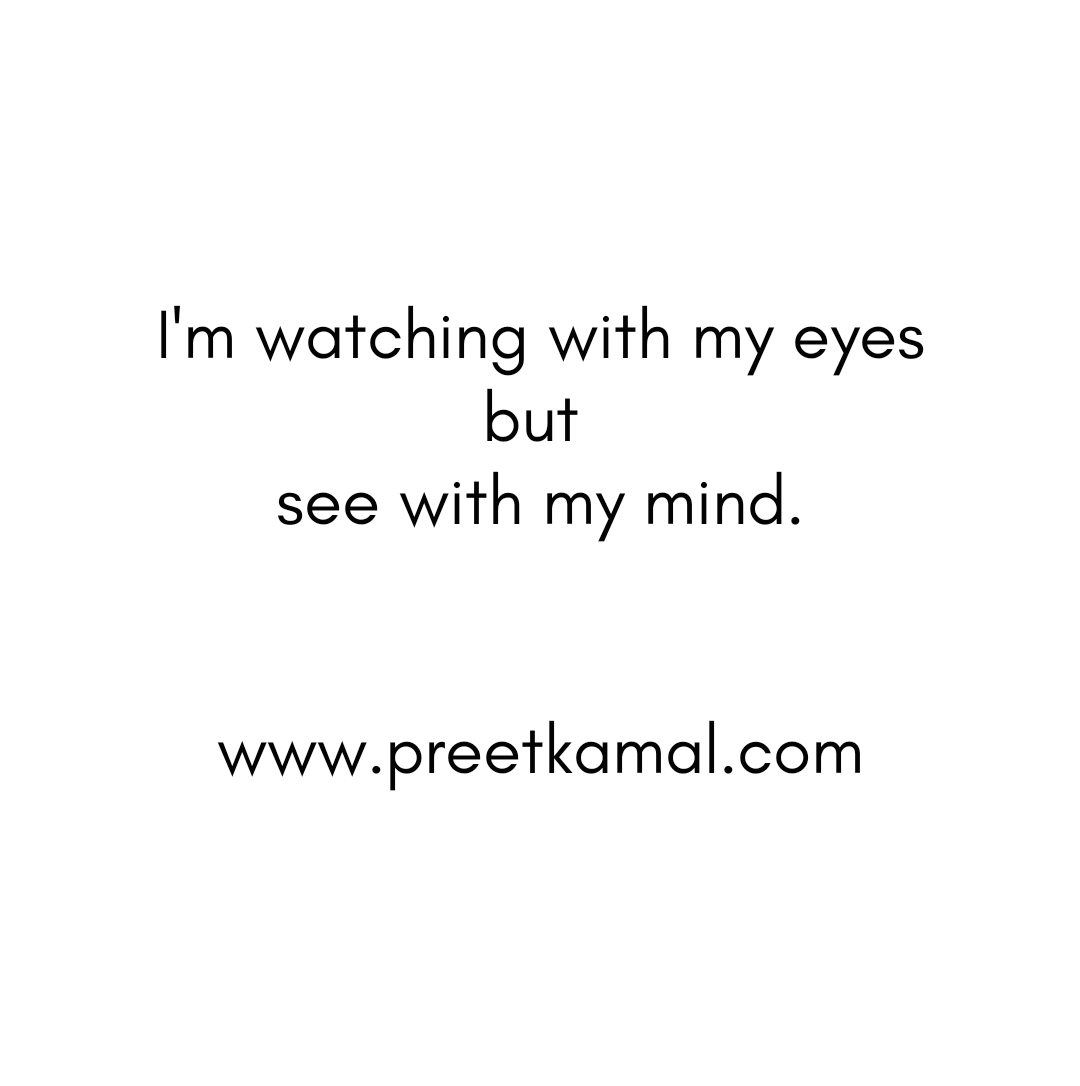 I'm Watching With My Eyes
But
See With My Mind.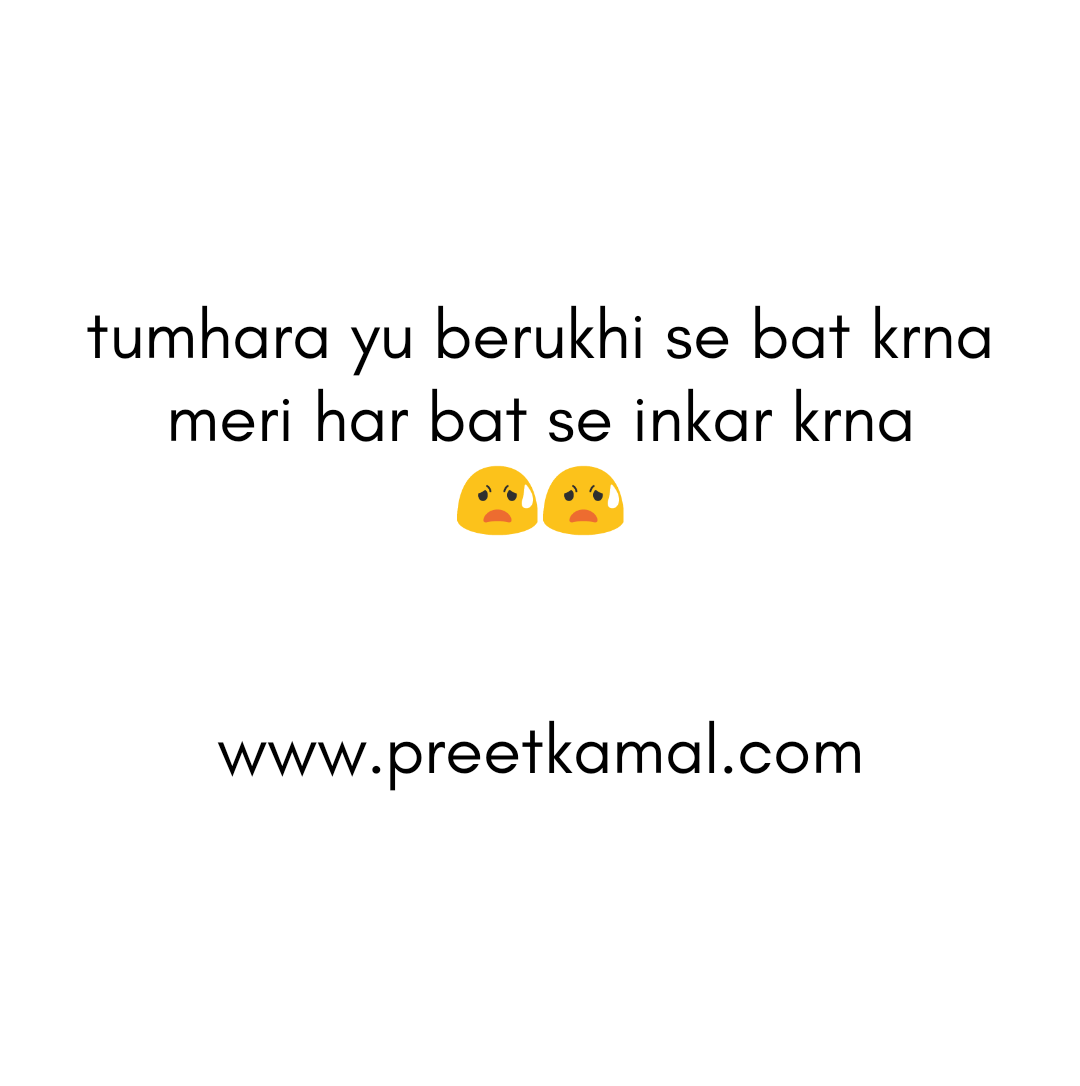 Tumhara Yu Berukhi Se Bat Krna,
Meri Har Bat Se Inkar Krna.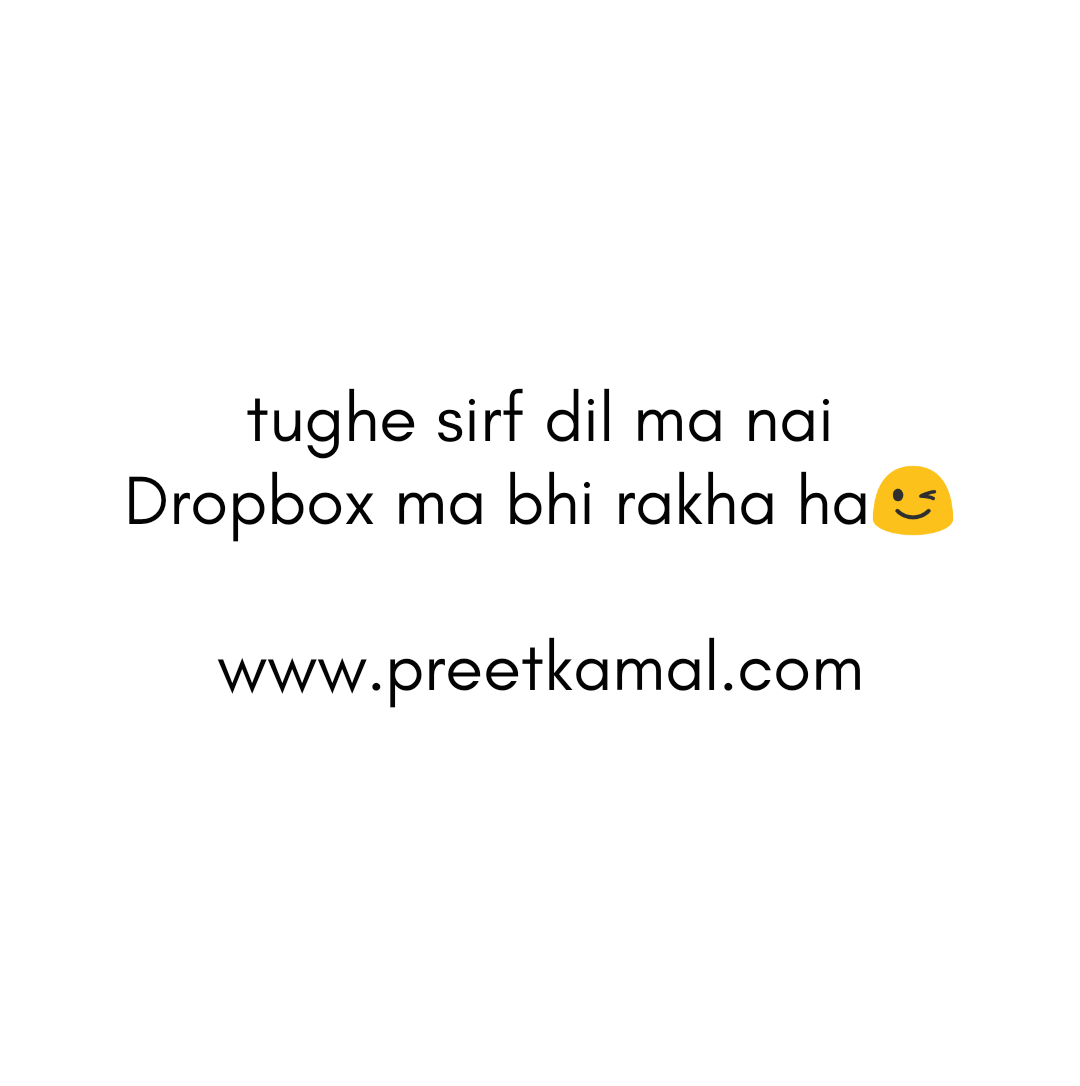 Tughe Sirf Dil Ma Nai,
Dropbox Ma Bhi Rakha Ha.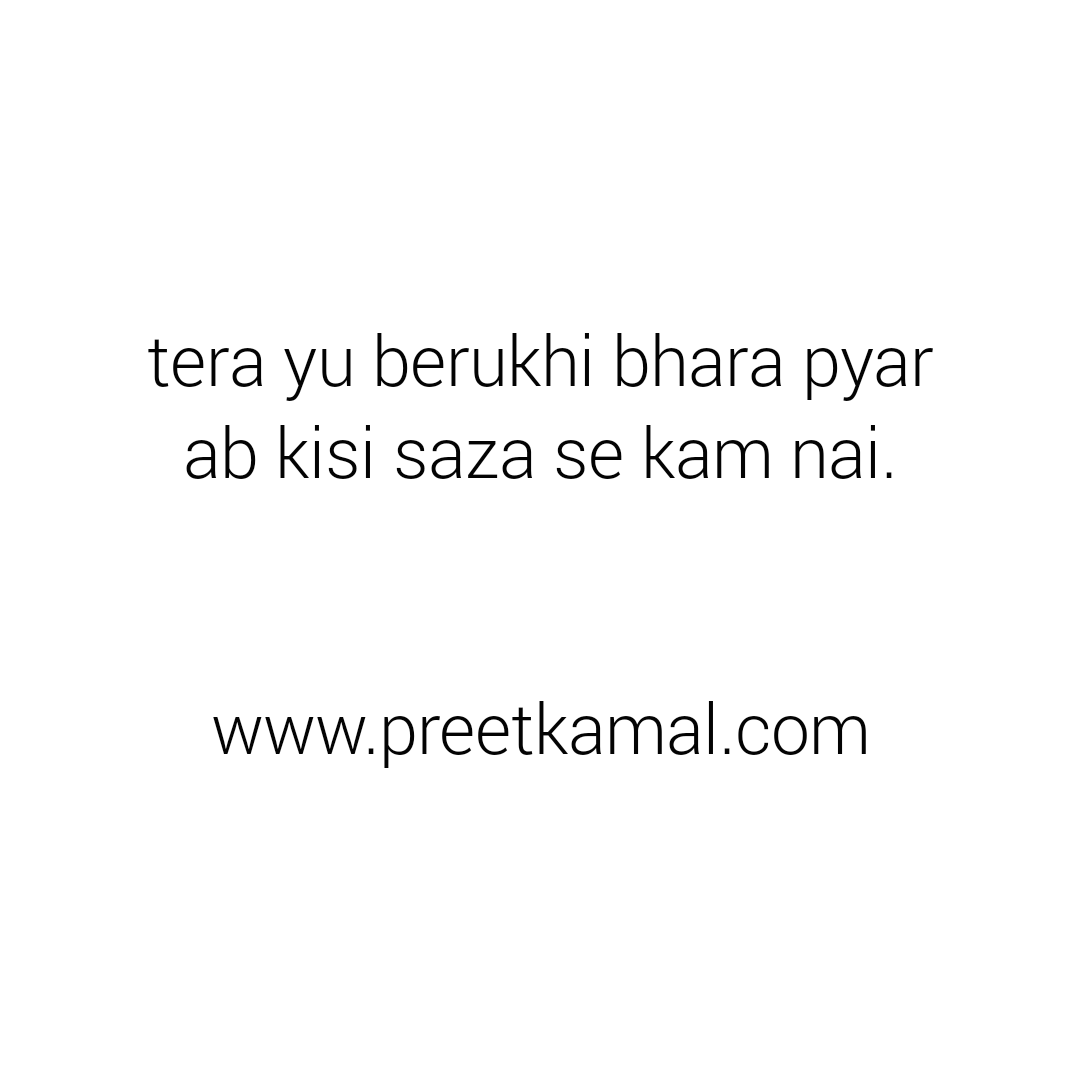 Tear Yu Berukhi Bhara Pyar,
Ab Kisi Saza Se Kam Nai.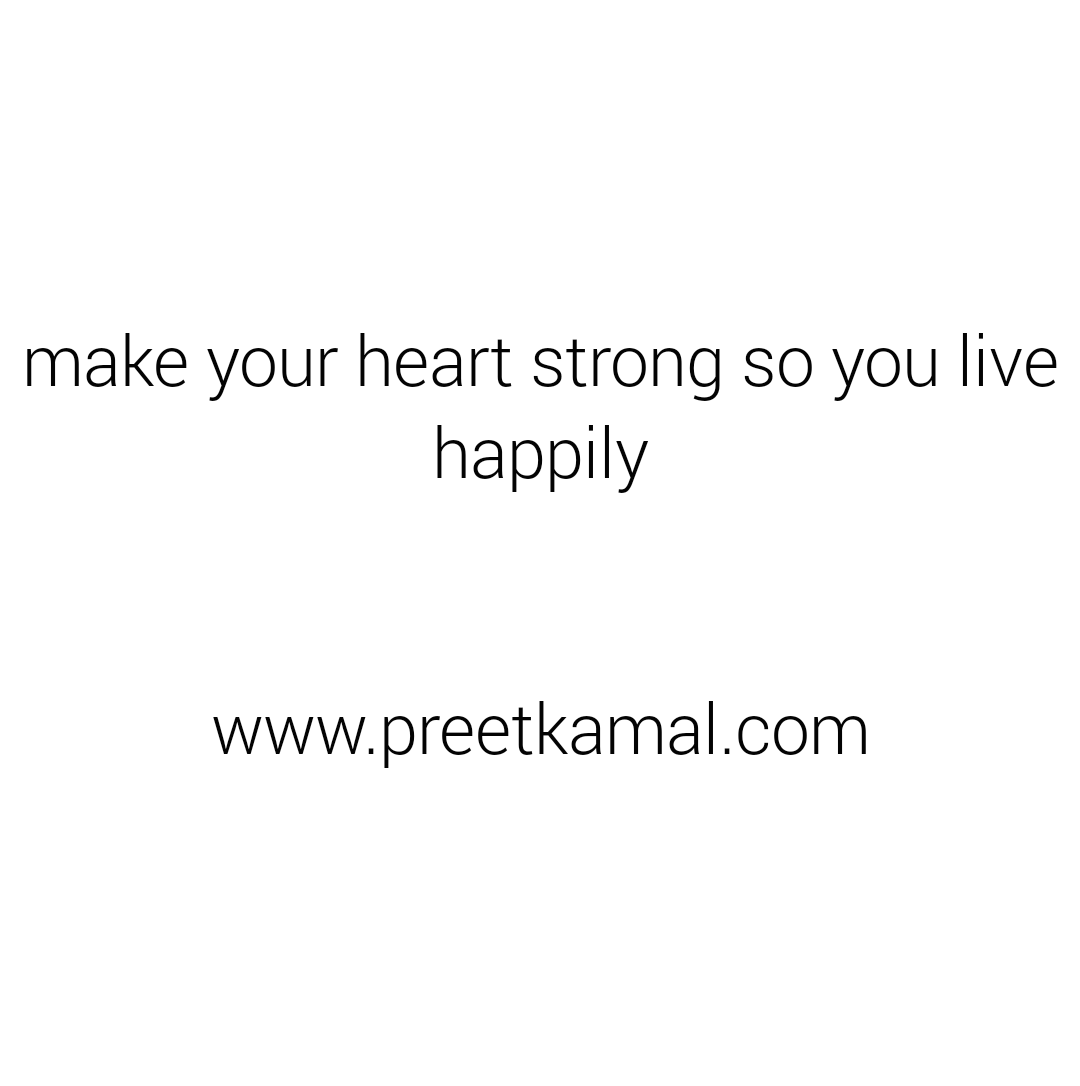 Make Your Heart Strong So You Live Happily.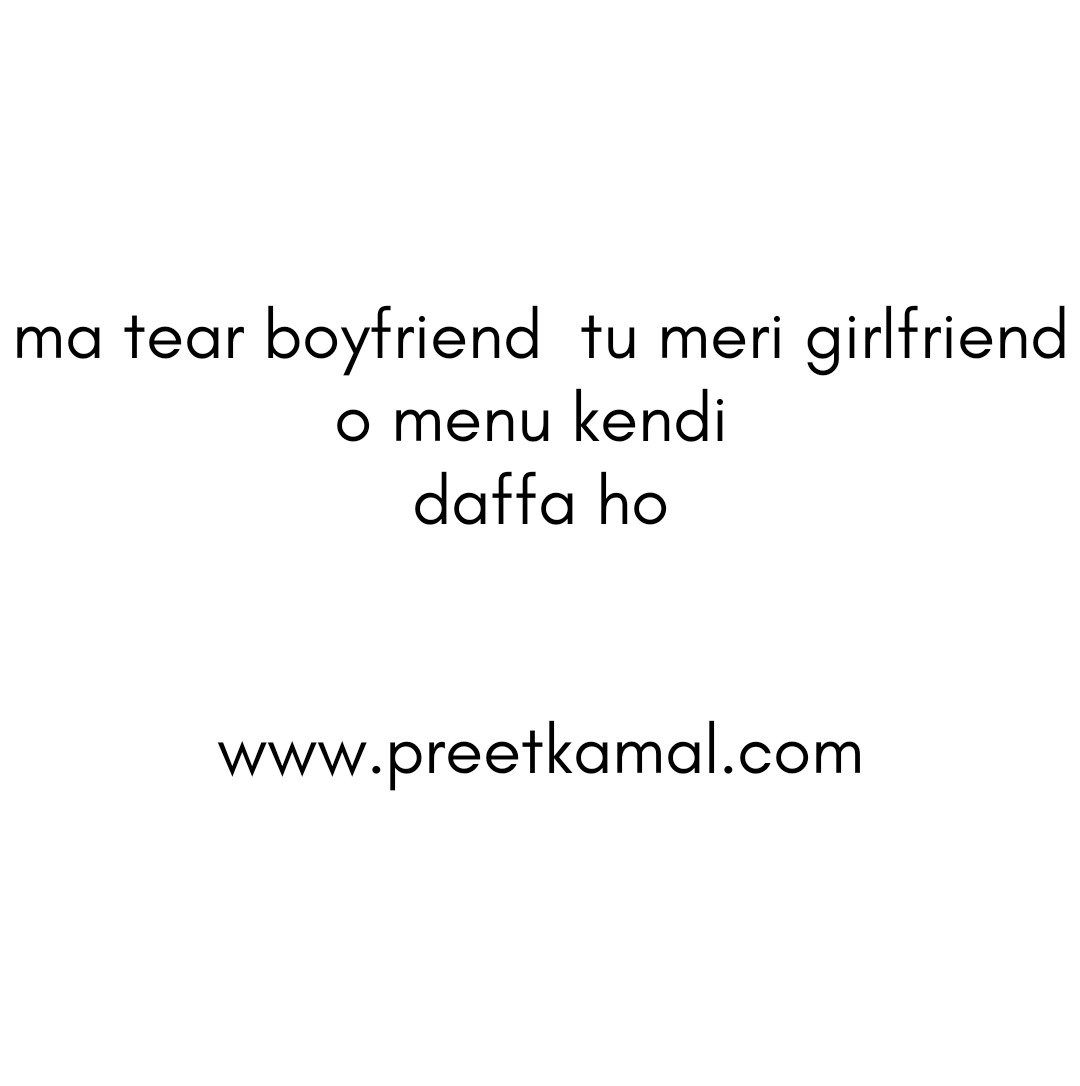 Ma Tera Boyfriend Tu Meri Girlfriend
O Menu Kendi
Daffa Ho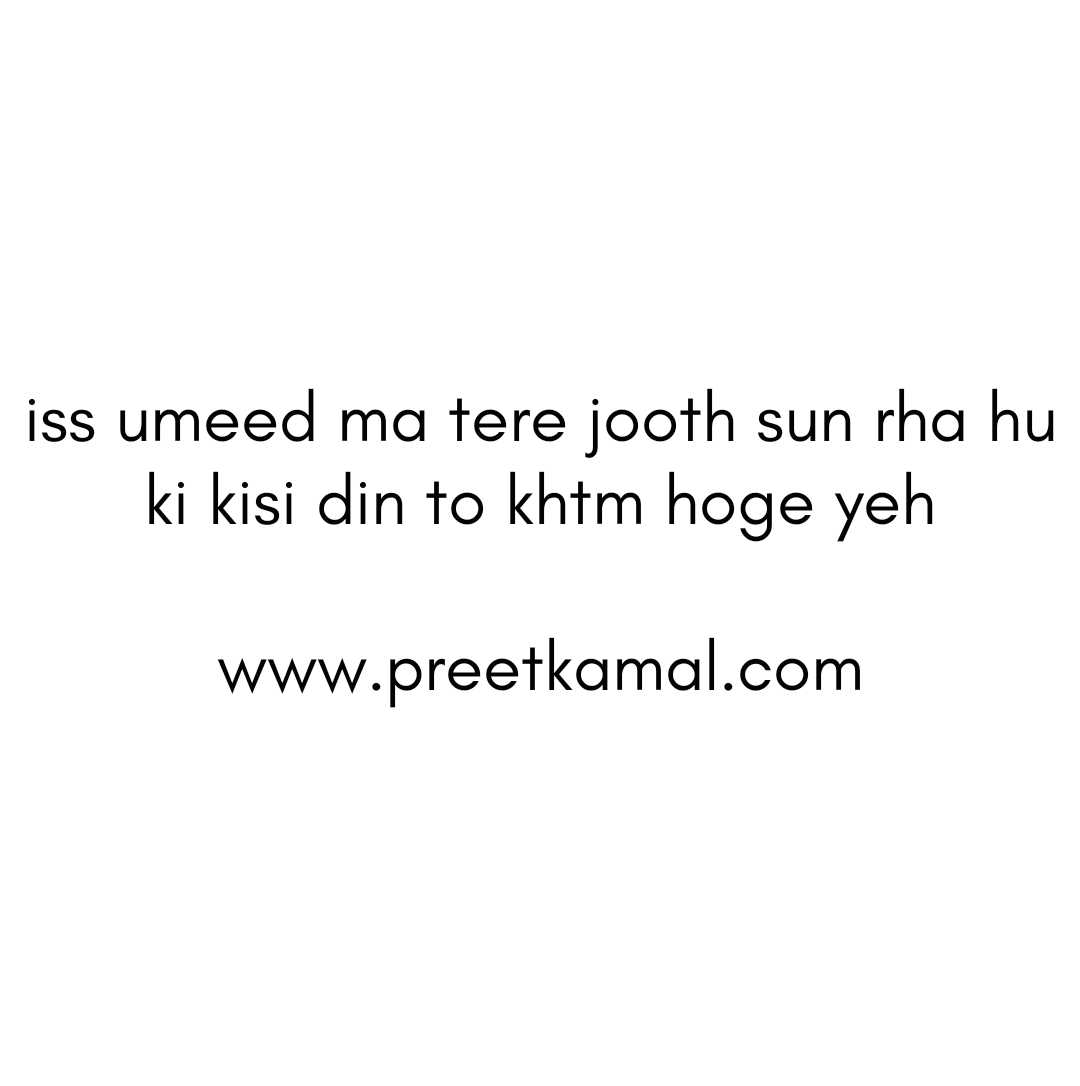 Iss Umeed Ma Tere Jooth Sun Rha Hu,
Ki Kisi Din To Khtm Hoge Yeh.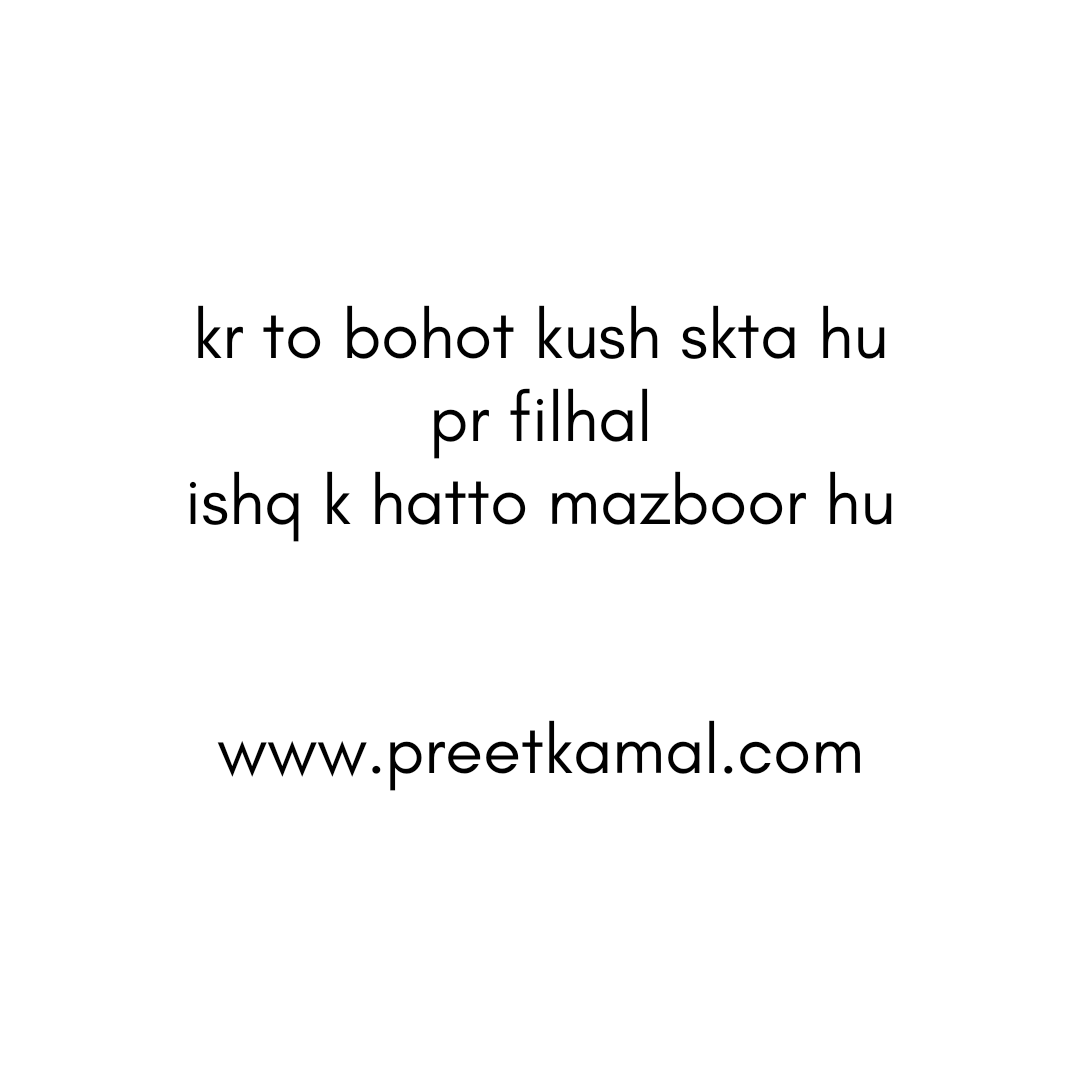 Kr To Bohot Kush SKta Hu
Pr Filhal
Ishq K Hatto Mazboor Hu.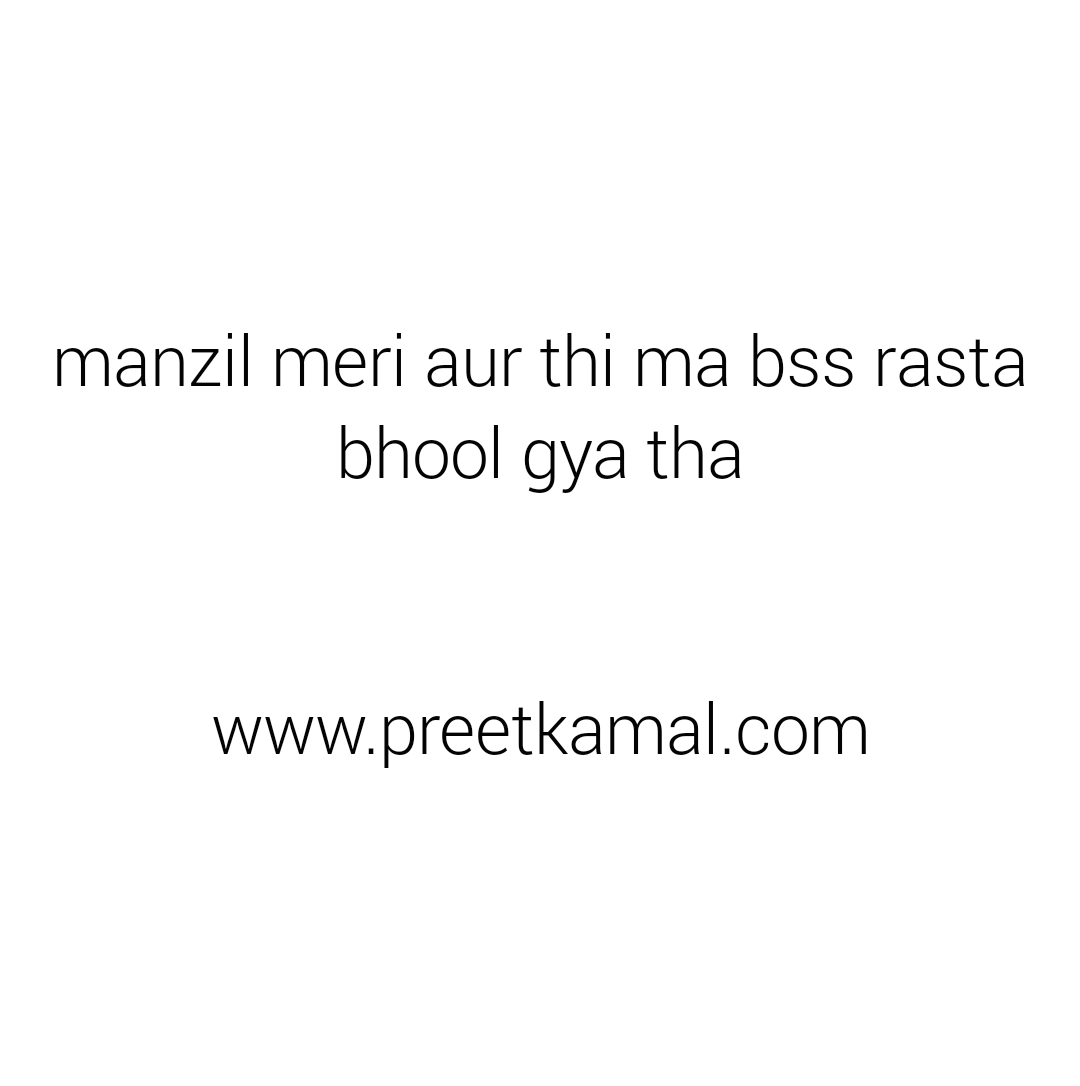 Manzil Meri Aur Thi Ma Bss Rasta Bhool Gya Tha.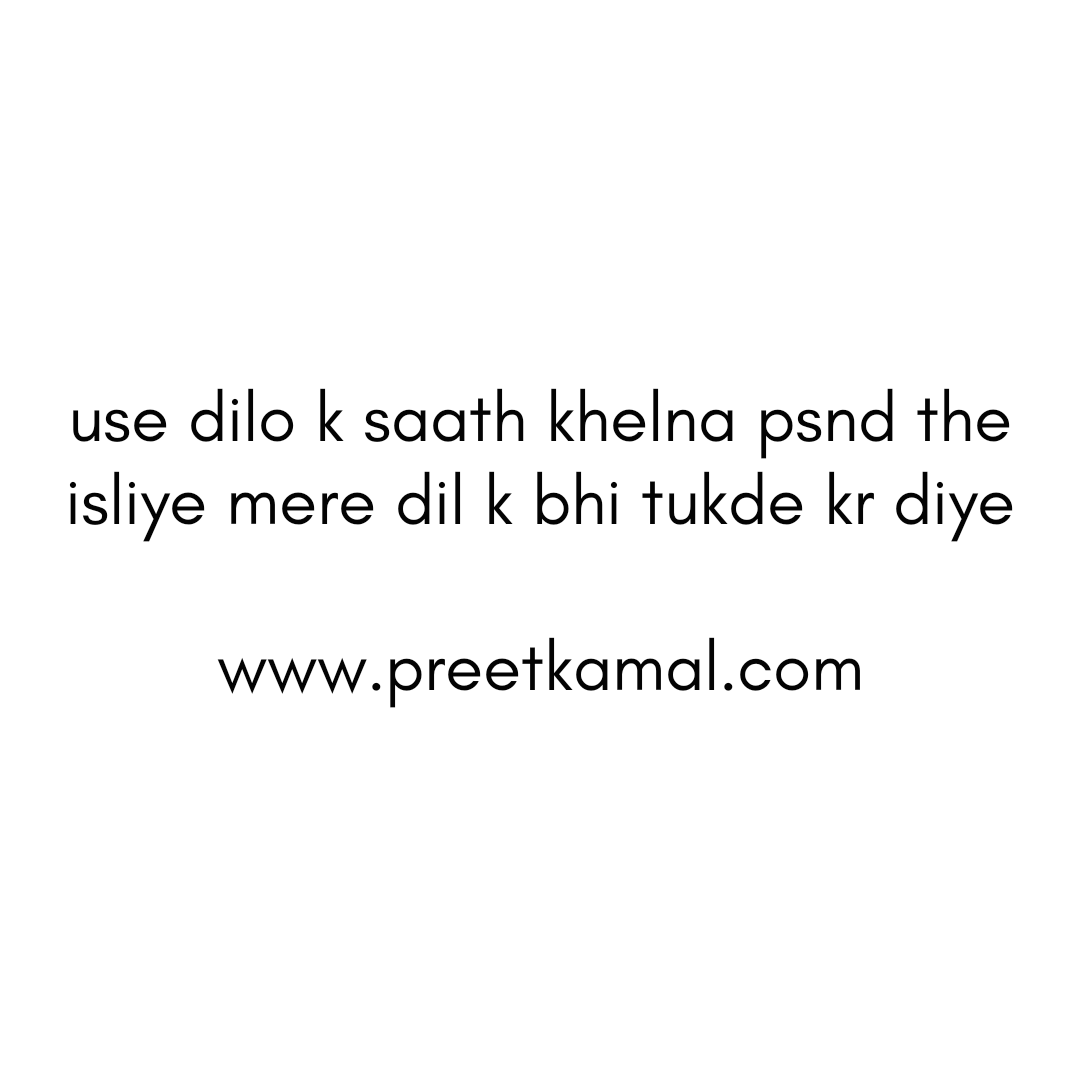 Use Dilo K Saath Khelna Psnd Tha,
Isiliye Mere Dil K Bhi tukde Kr Diye.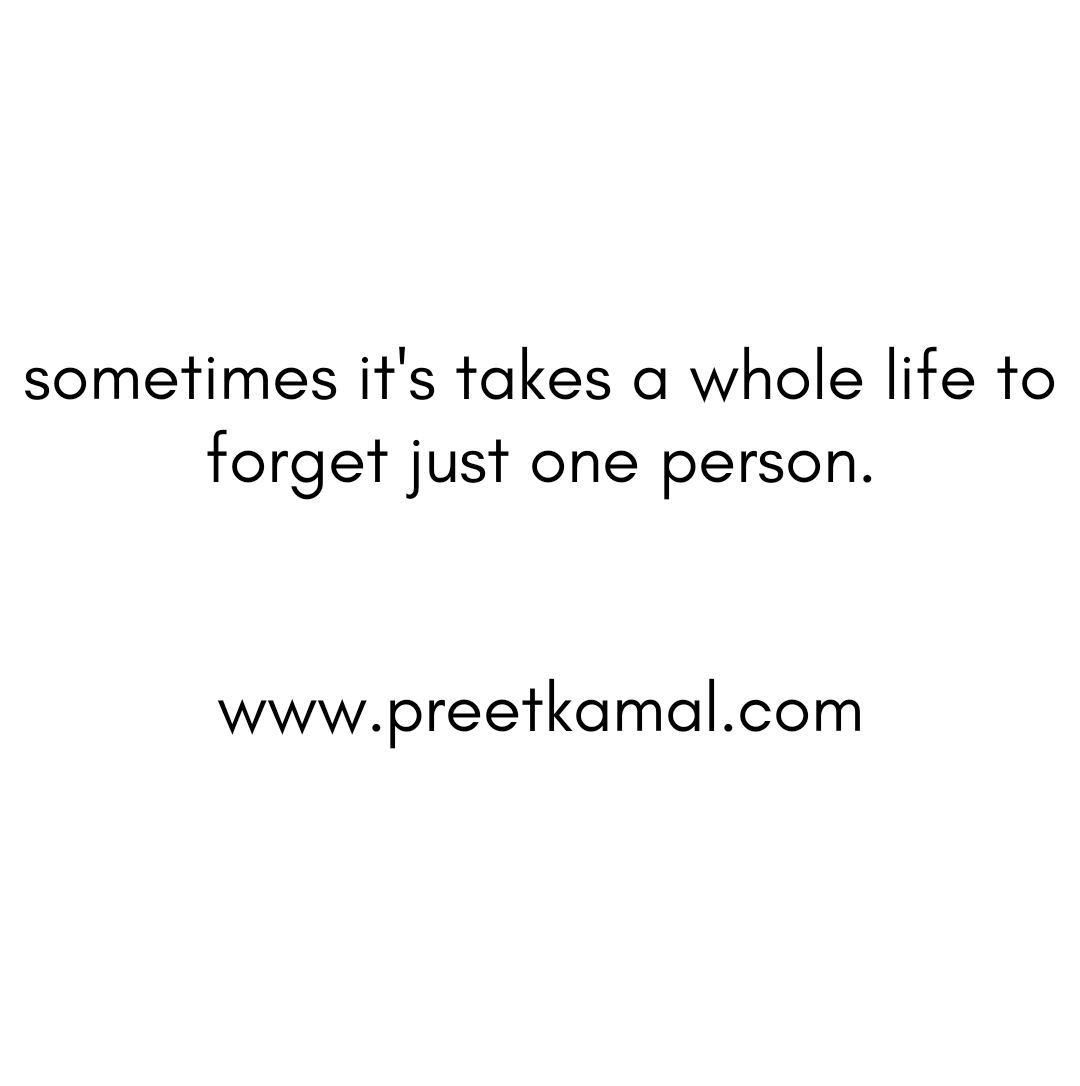 Sometimes It's Takes A Whole Life To Forget Just One Person.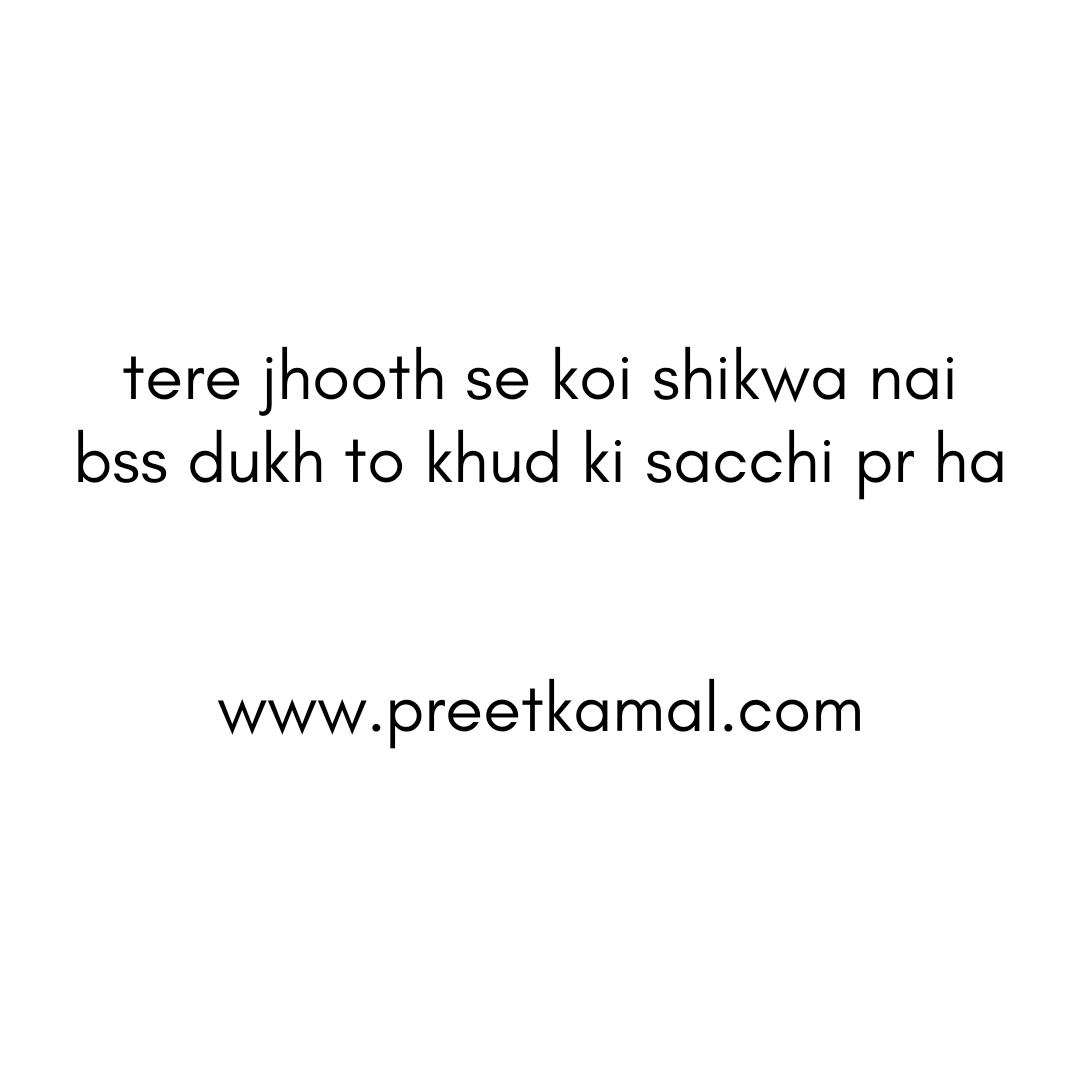 Tere Jhooth Se Koi Shikwa Nai,
Bss Dukh To Khud Ki Sacchi Pr Ha.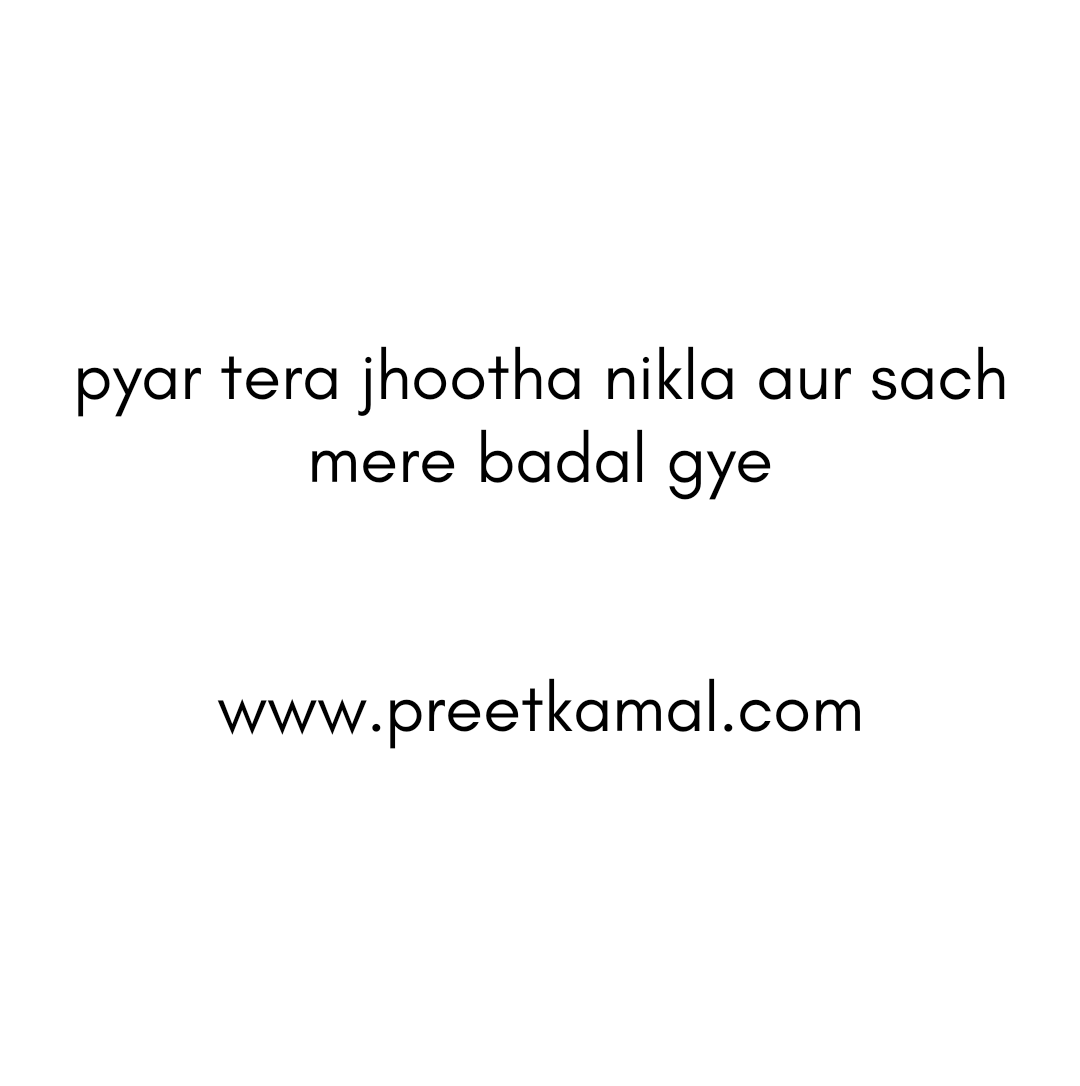 Pyar Tera Jhootha Nikla Aur Sach Mere Badal Gye.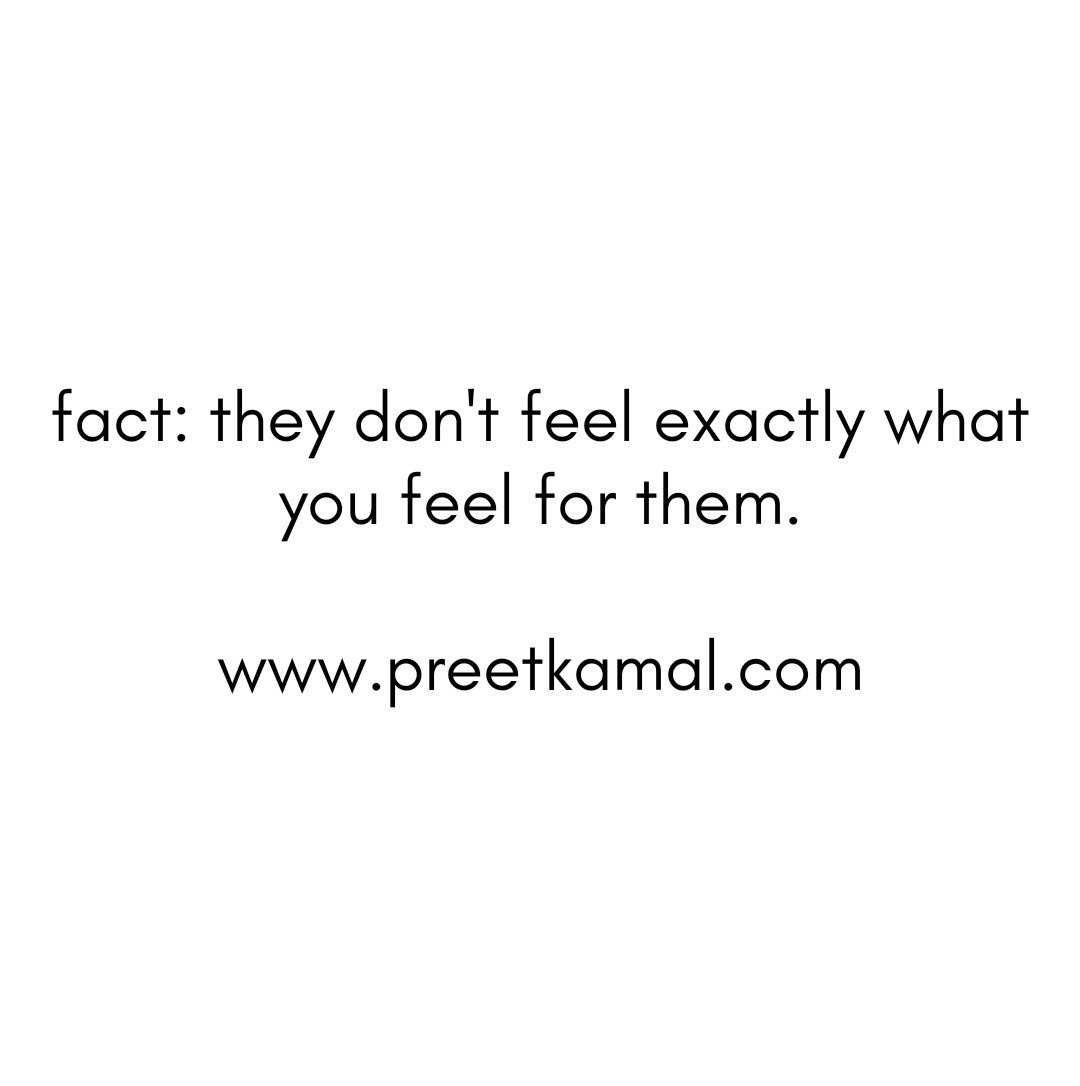 Fact: They Don't Feel Exactly What You Feel For Them.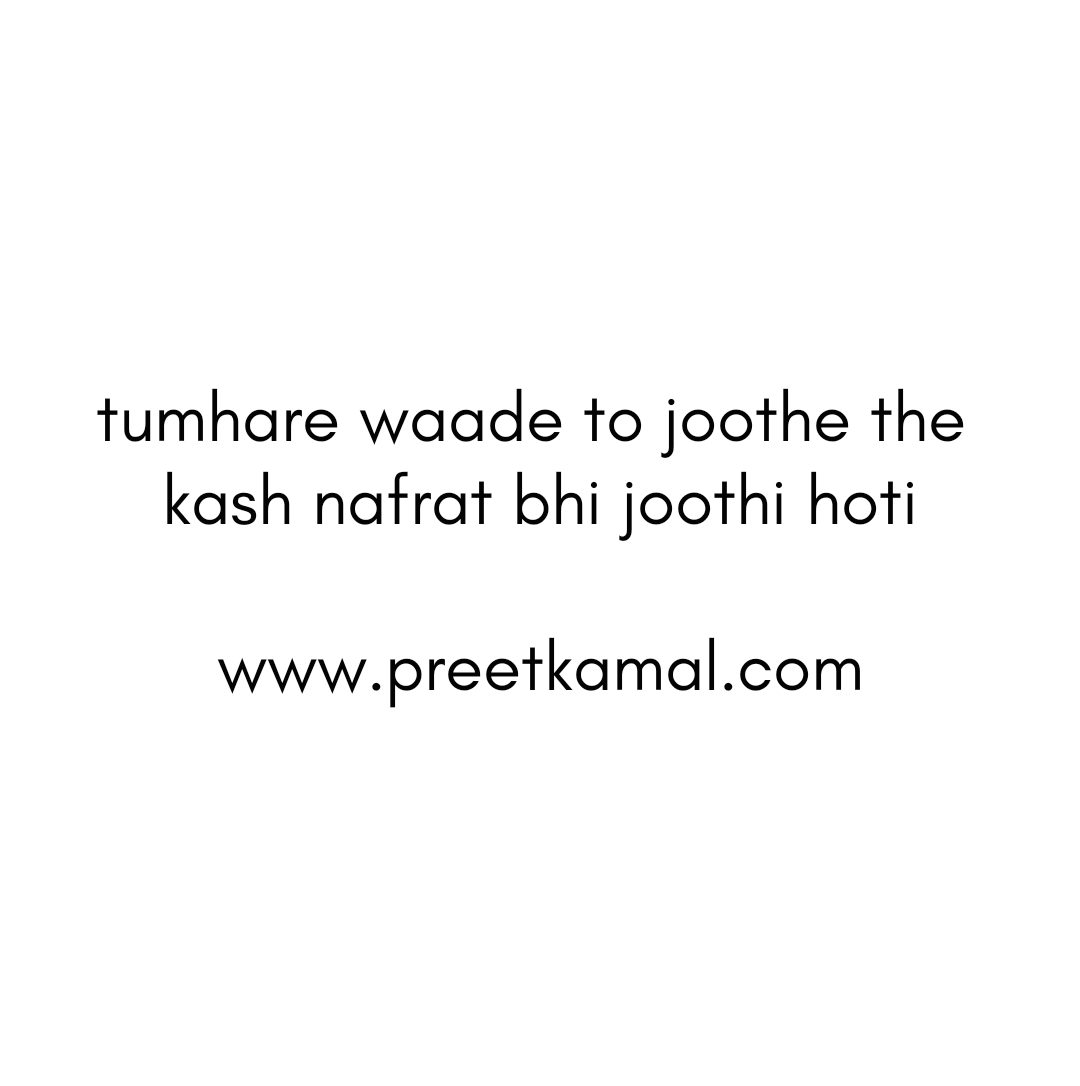 Tumhare Waade To Joothe The
Kash Nafrat Bhi Joothi Hoti.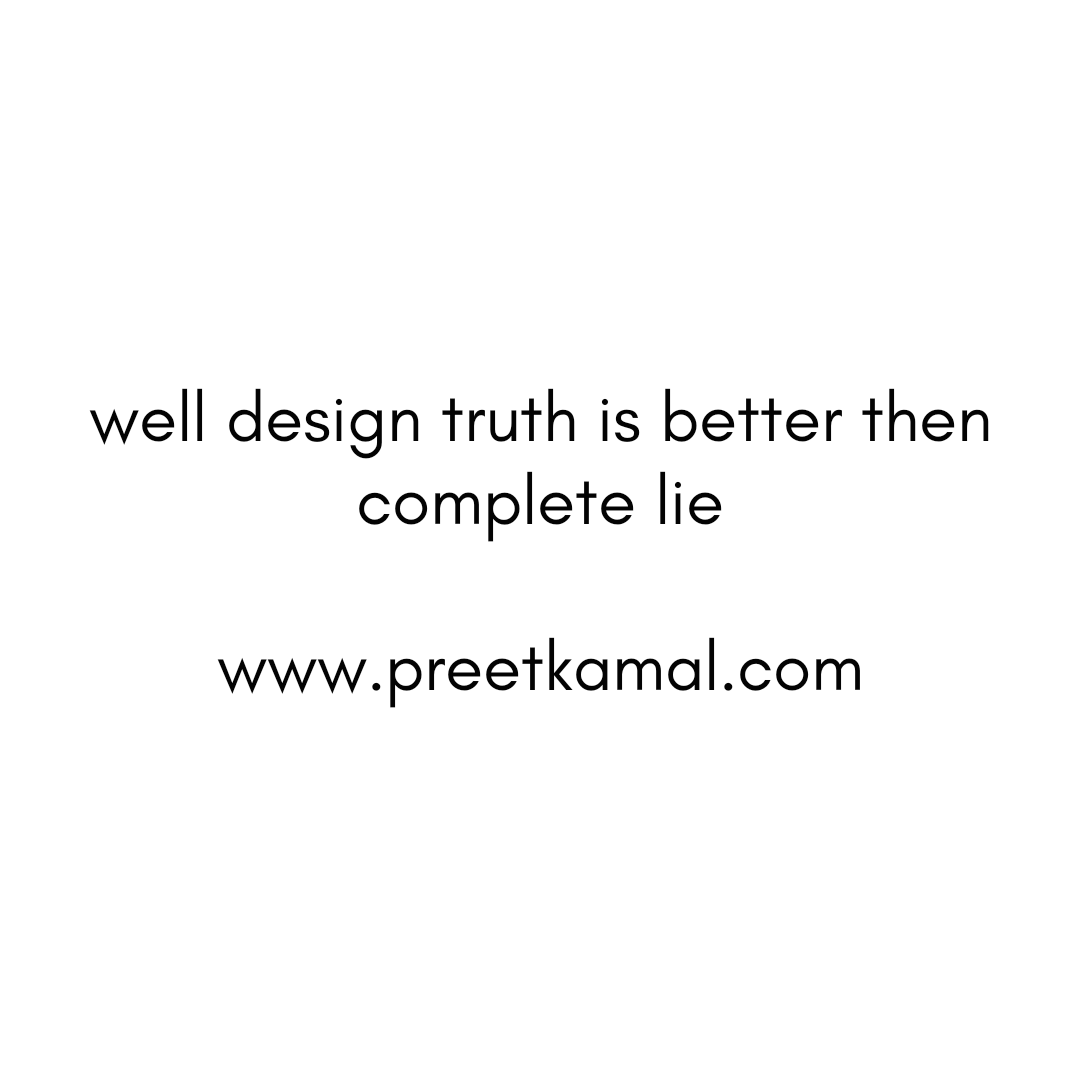 Well Design Truth Is Better Then Complete Lie.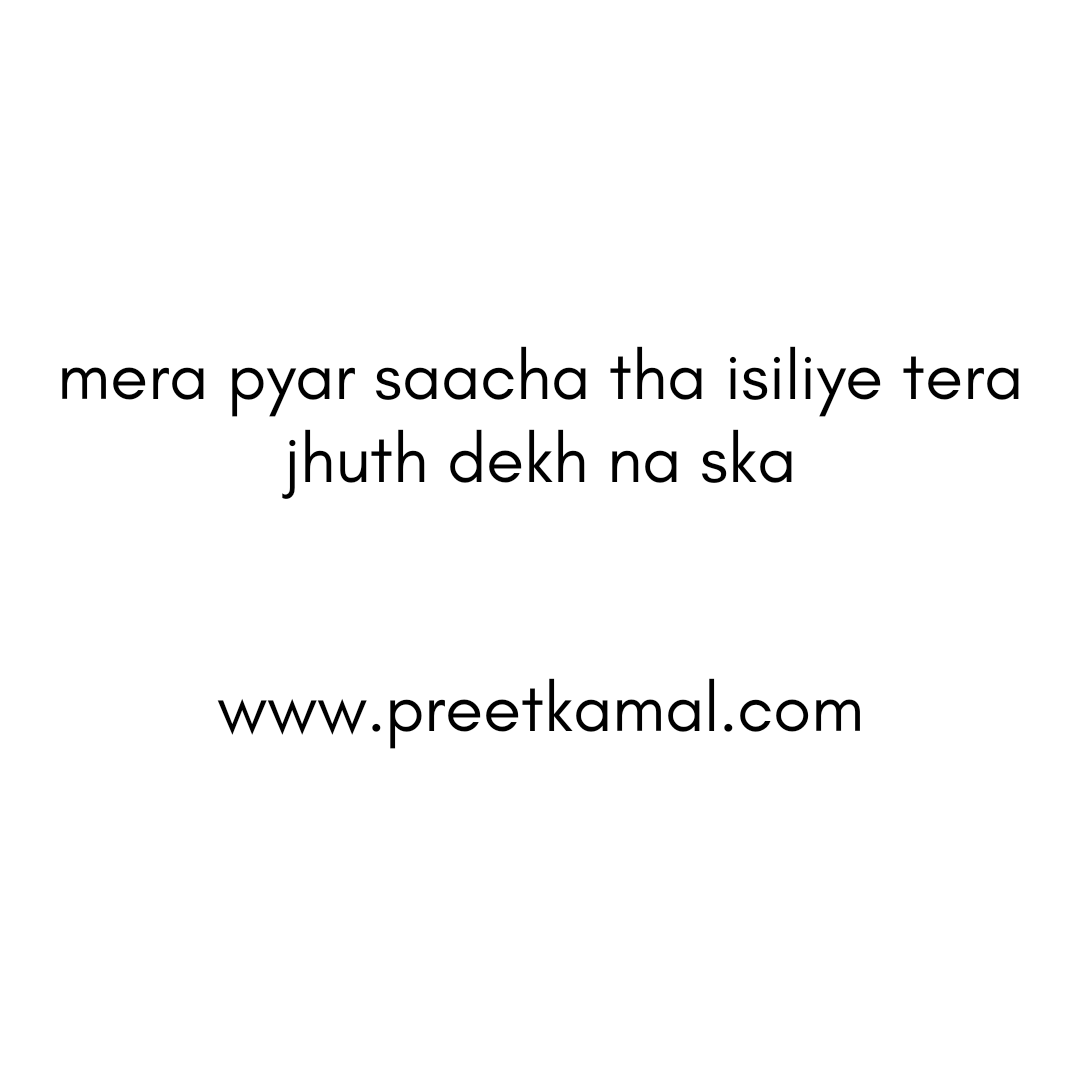 Mera Pyar Saacha Tha Isiliye Tera Jhuth Dekh Na Ska.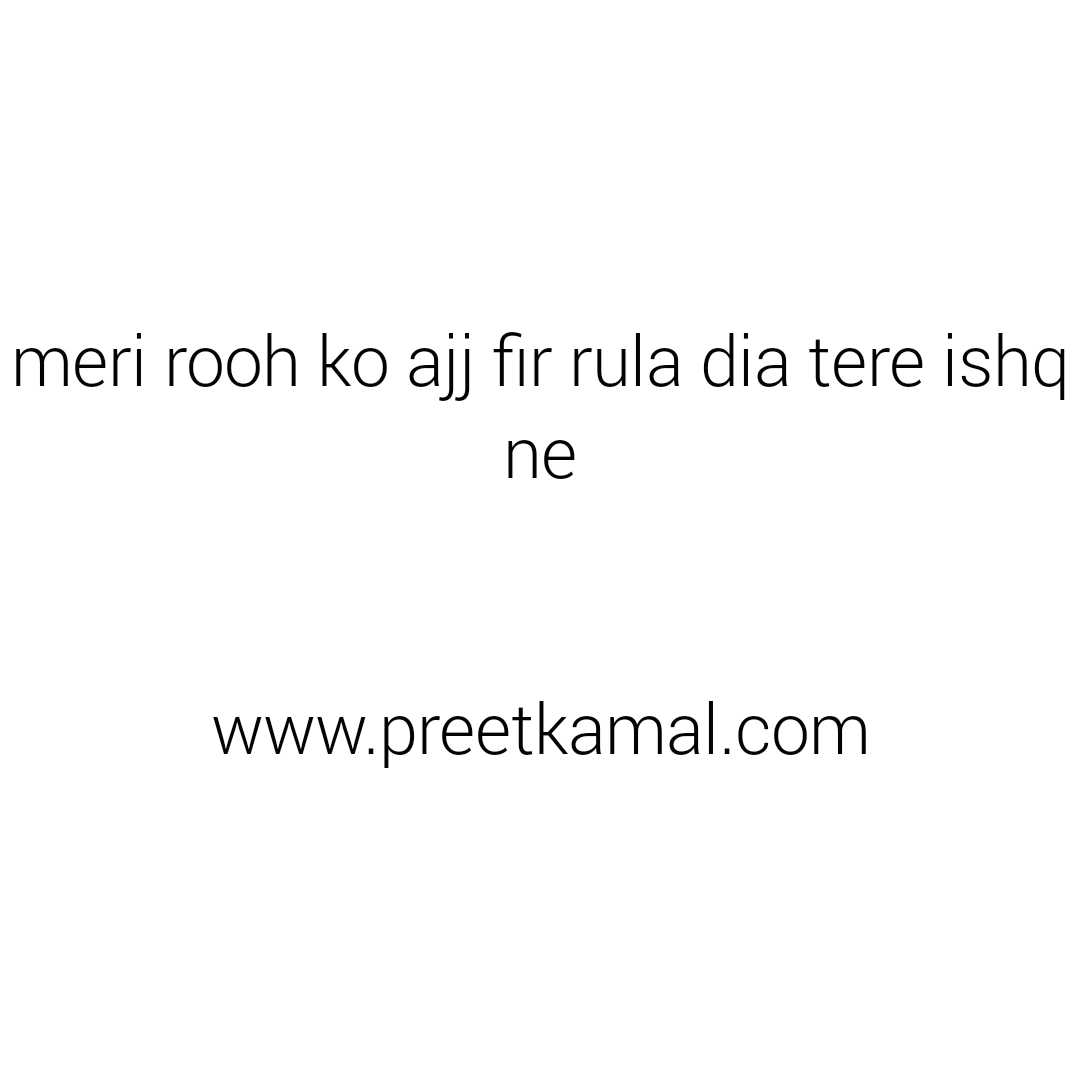 Meri Rooh Ko Ajj Fir Rula Dia Tere Ishq Ne.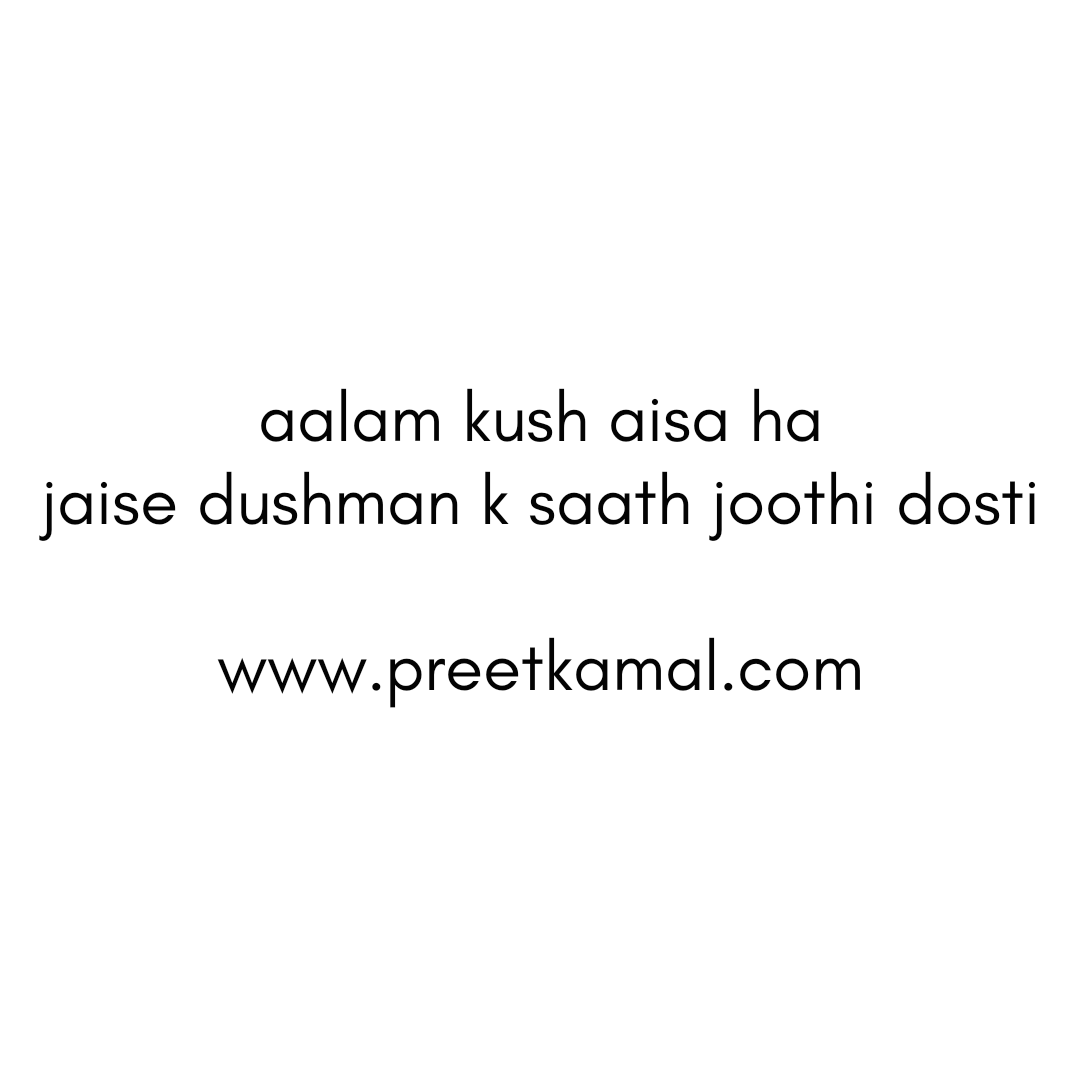 Aalam Kush Aisa Ha
Jaise Dushman K Saath Joothi Dosti.
Well Designed Truth Is Hurt More Than A Lie.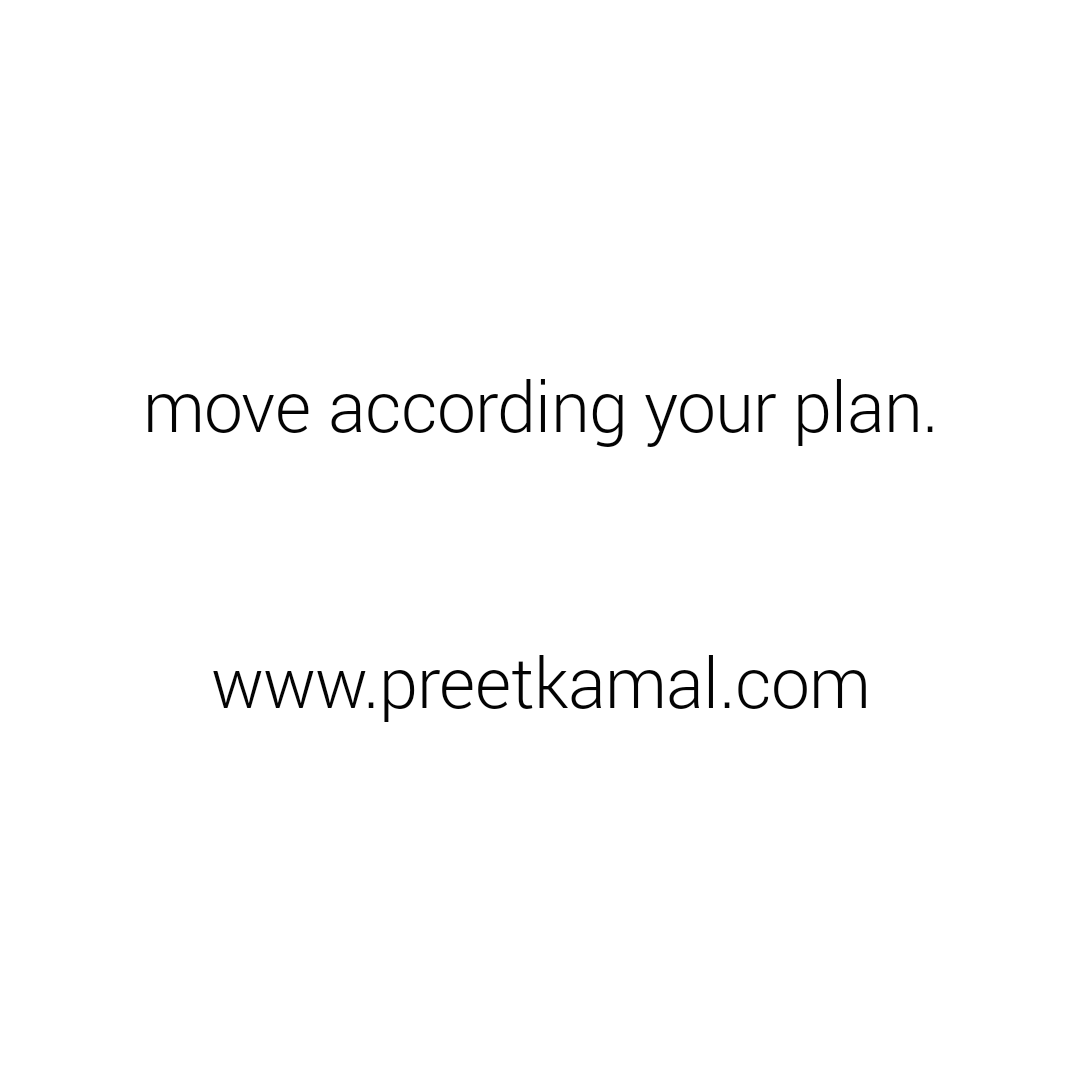 Move According Your Plan.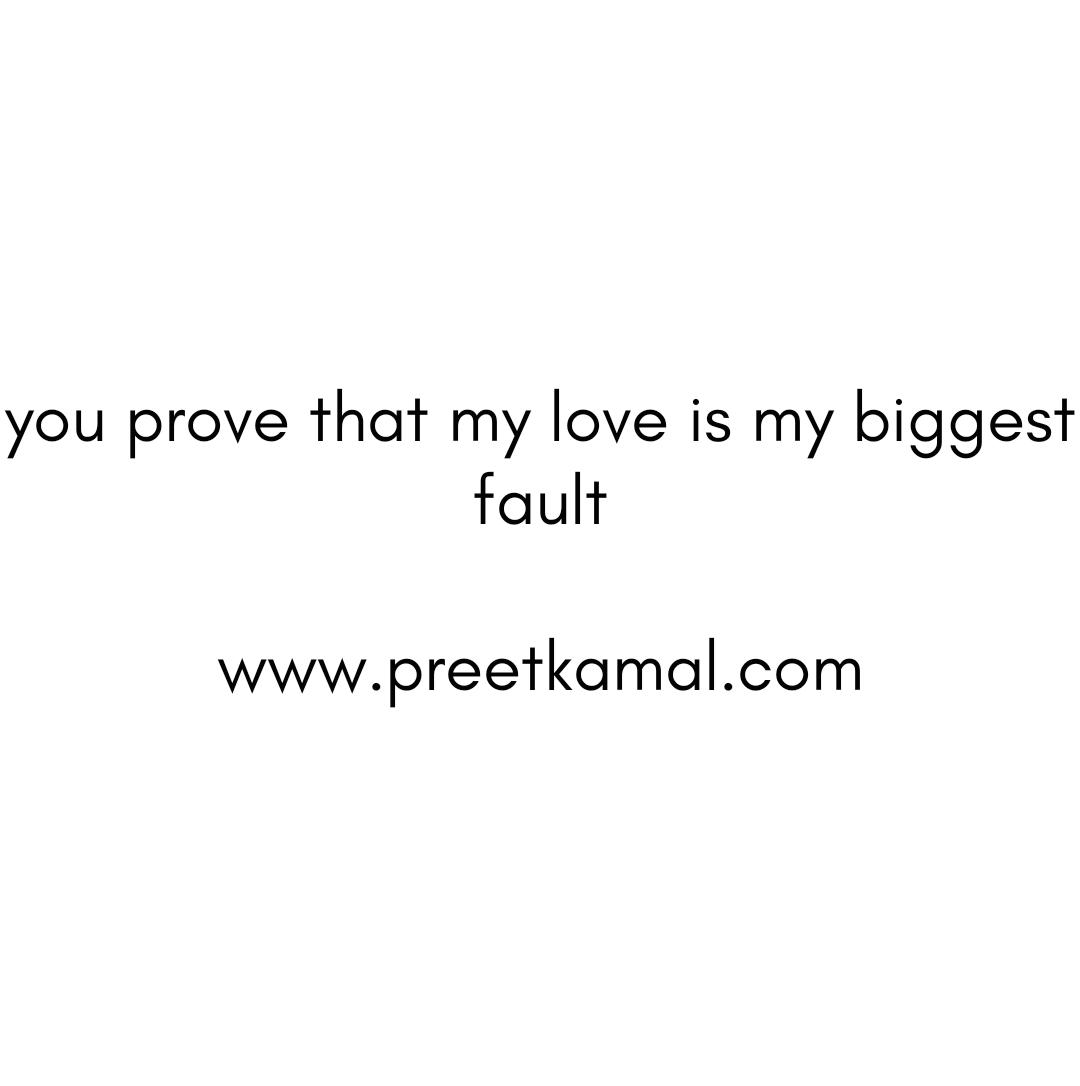 You Prove That My Love Is My Biggest Fault.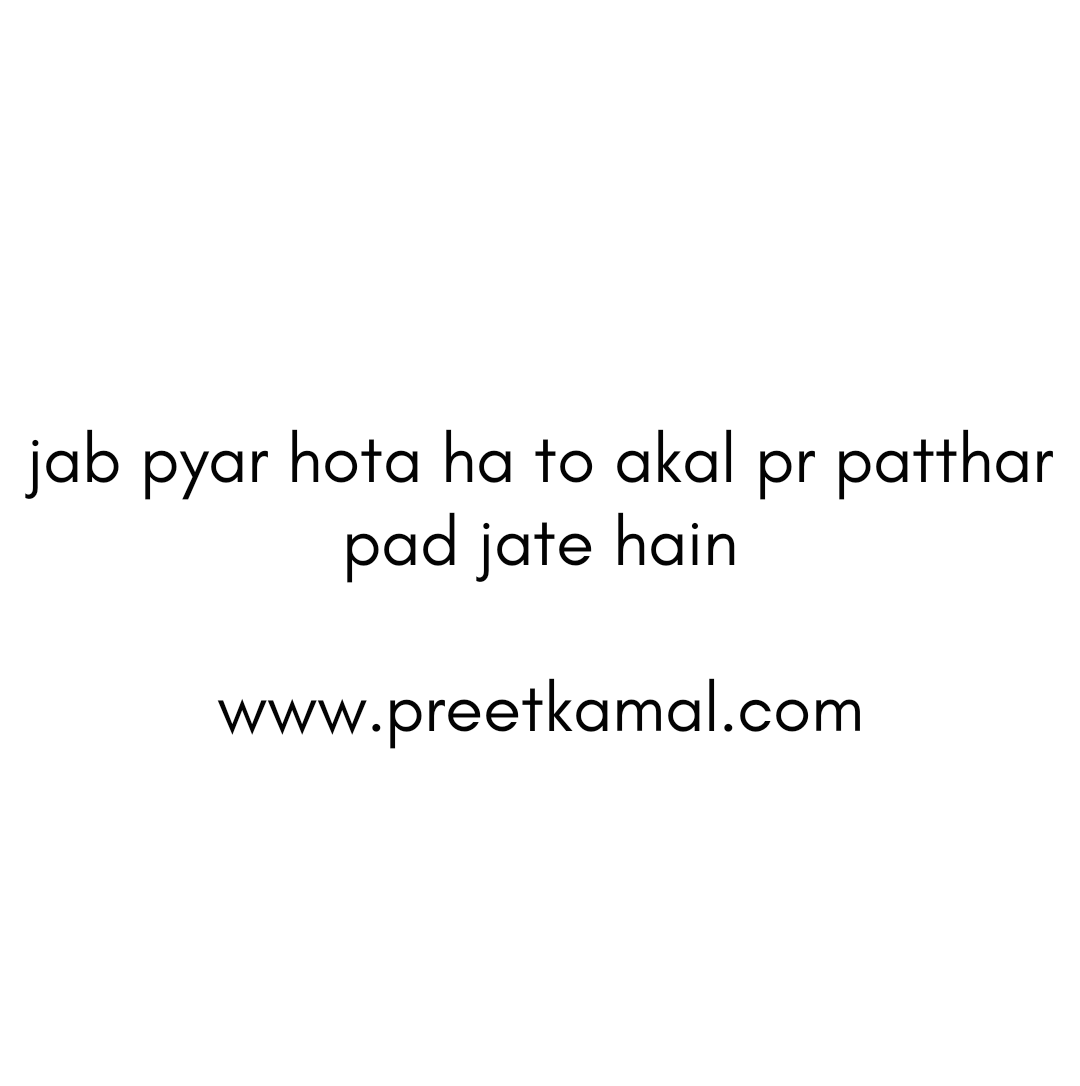 Jab Pyar Hota Ha To Akal Pr Patthar Pad Jate Hain.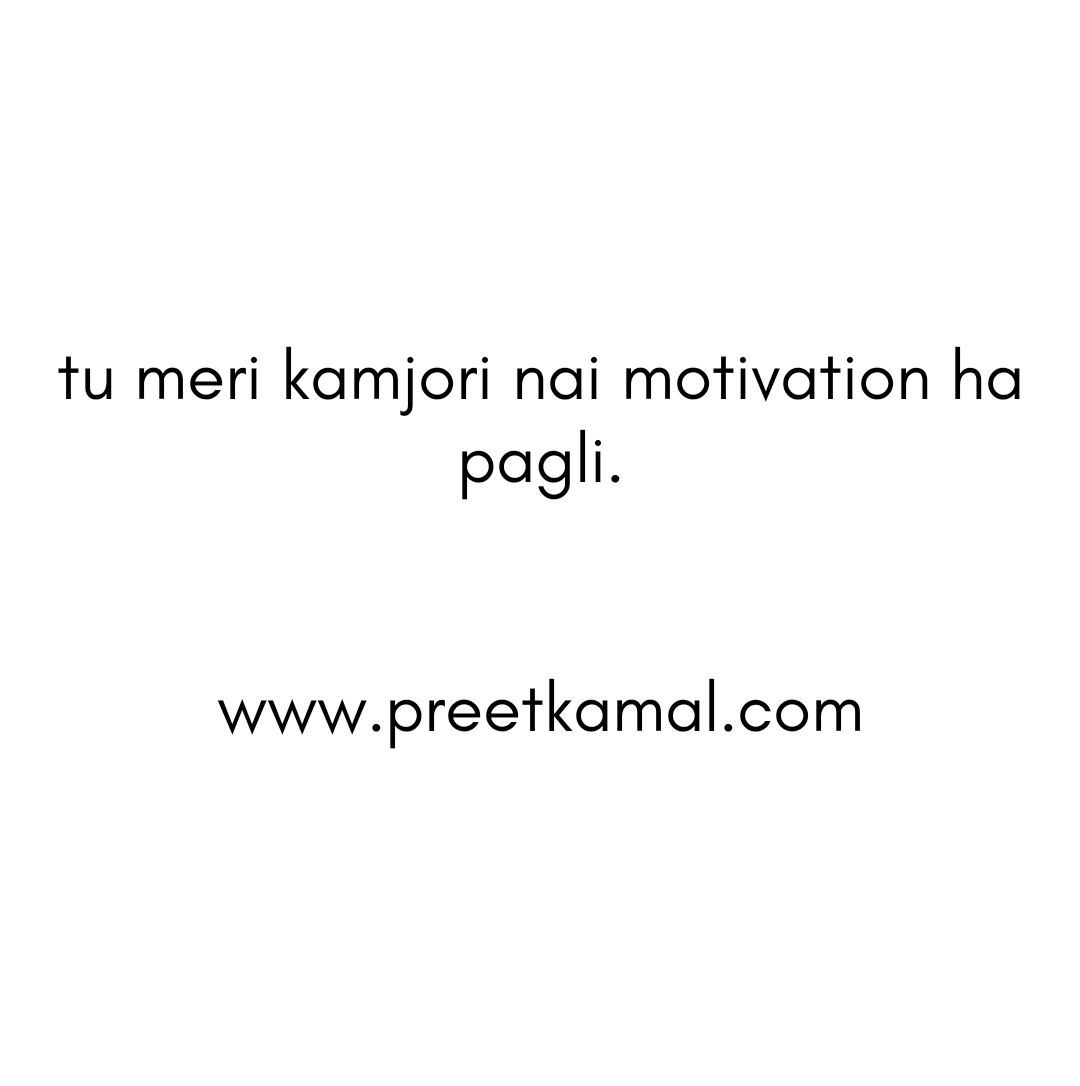 Tu Meri Kamjori Nai Motivation Ha Pagli.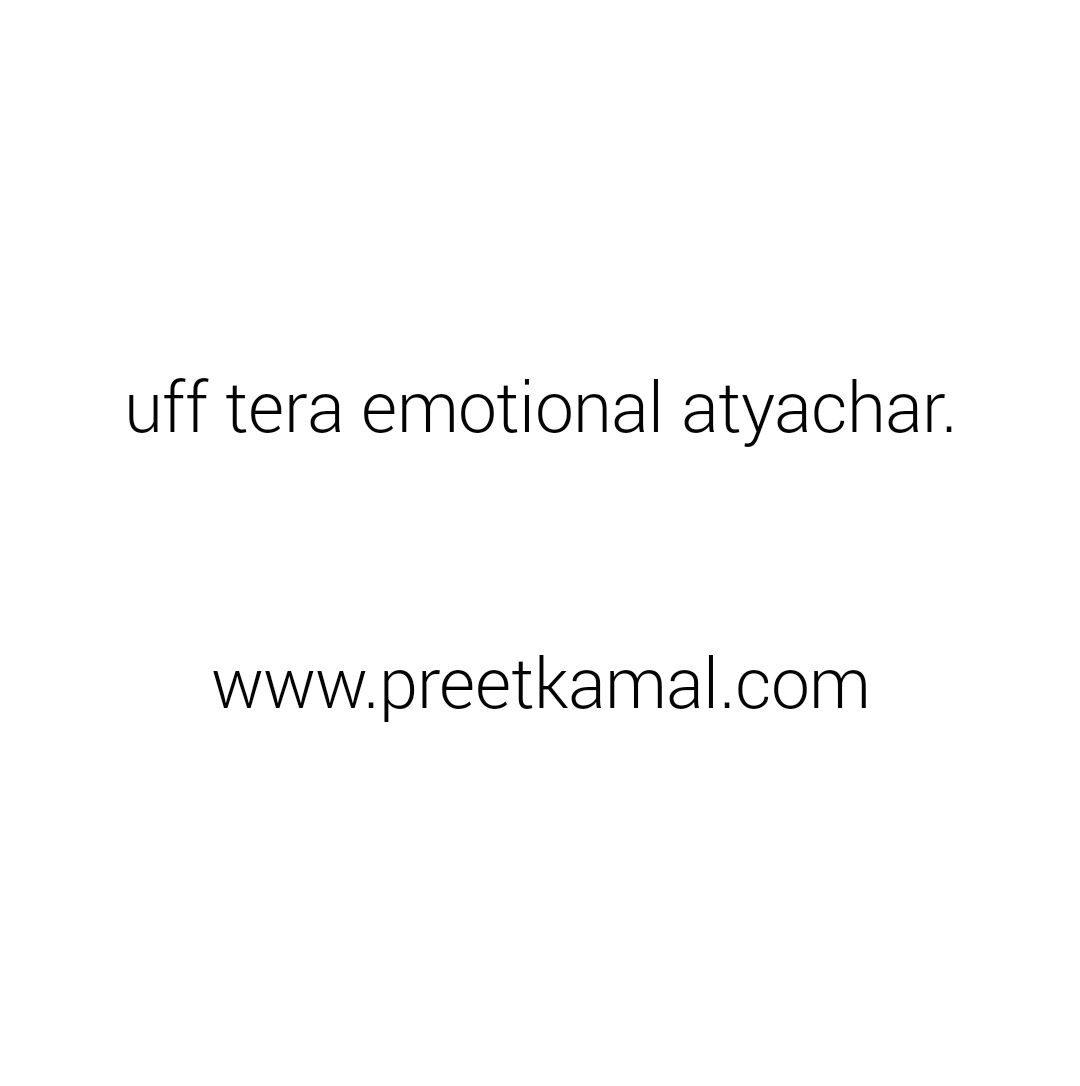 Uff Tera Emotional Atyachar.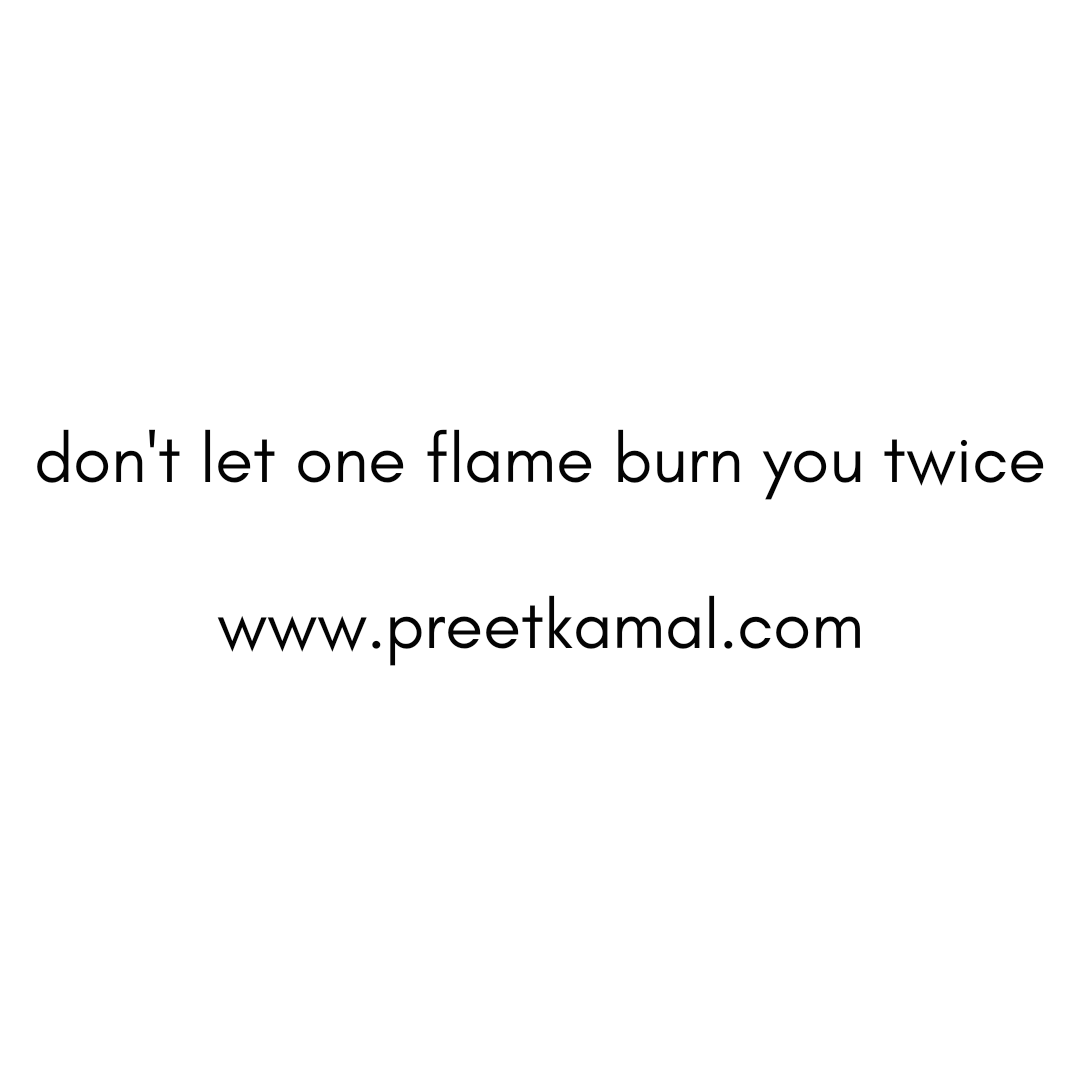 Don't Let One Flame Burn You Twice.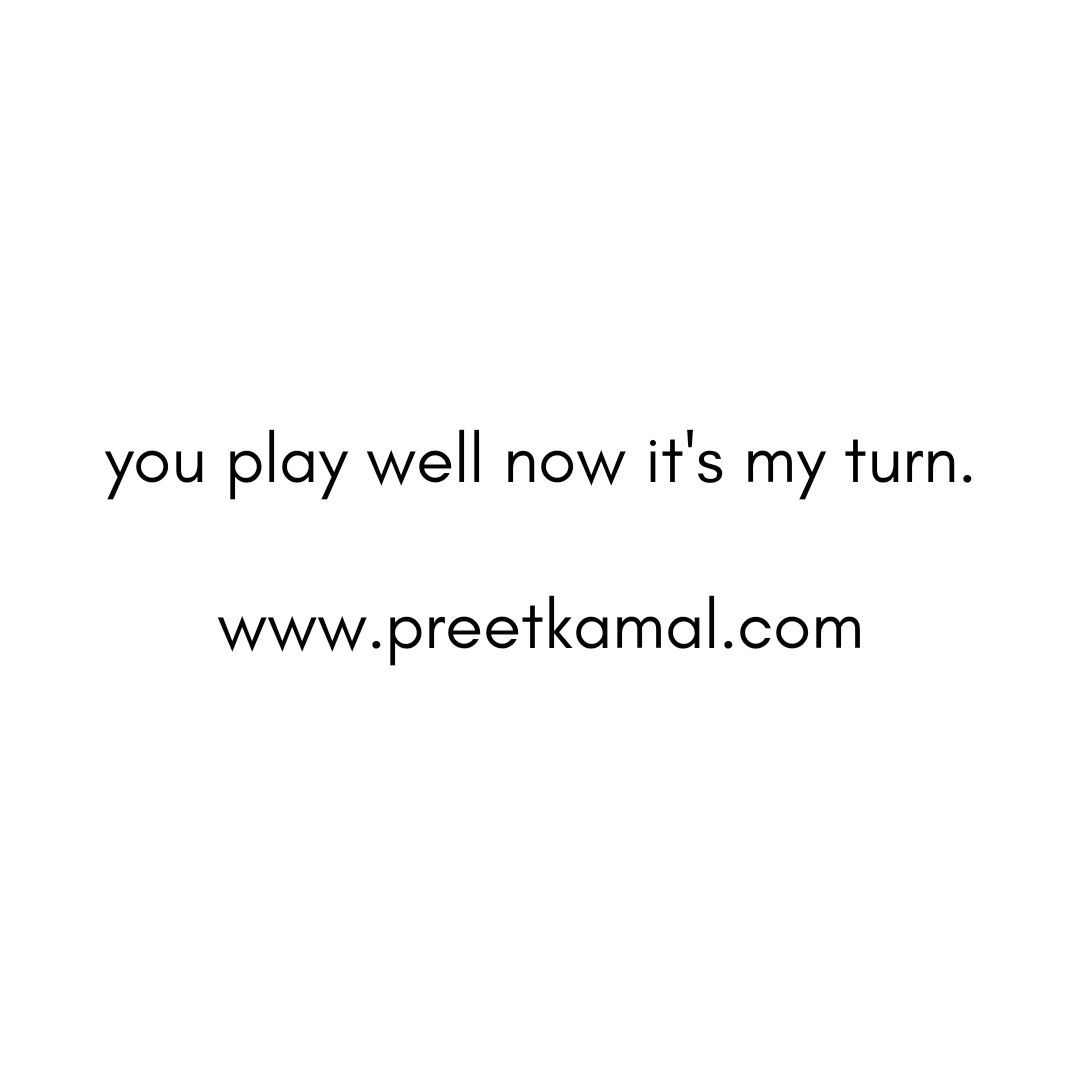 You Play Well Now It's My Turn.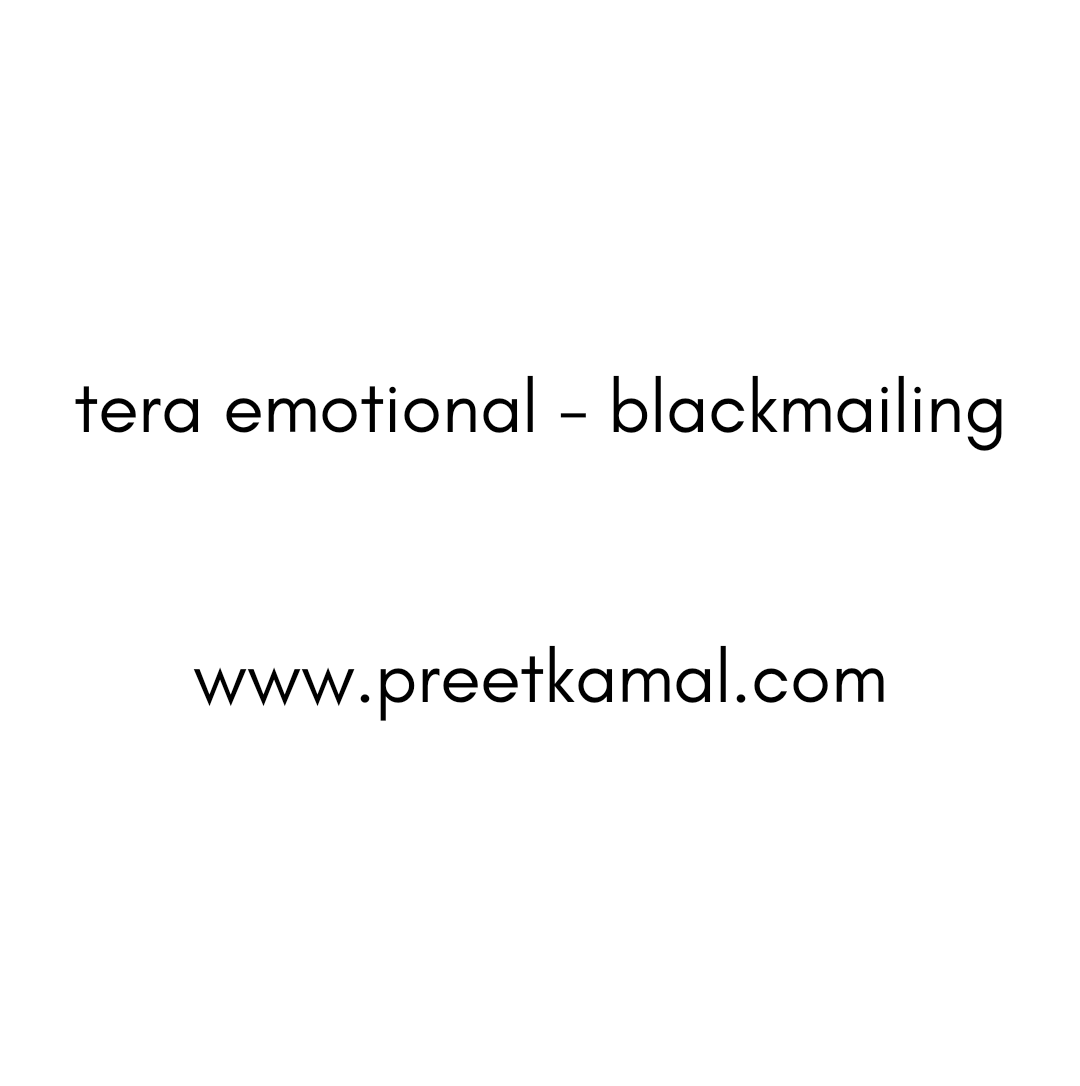 Tear Emotional – Blackmailing.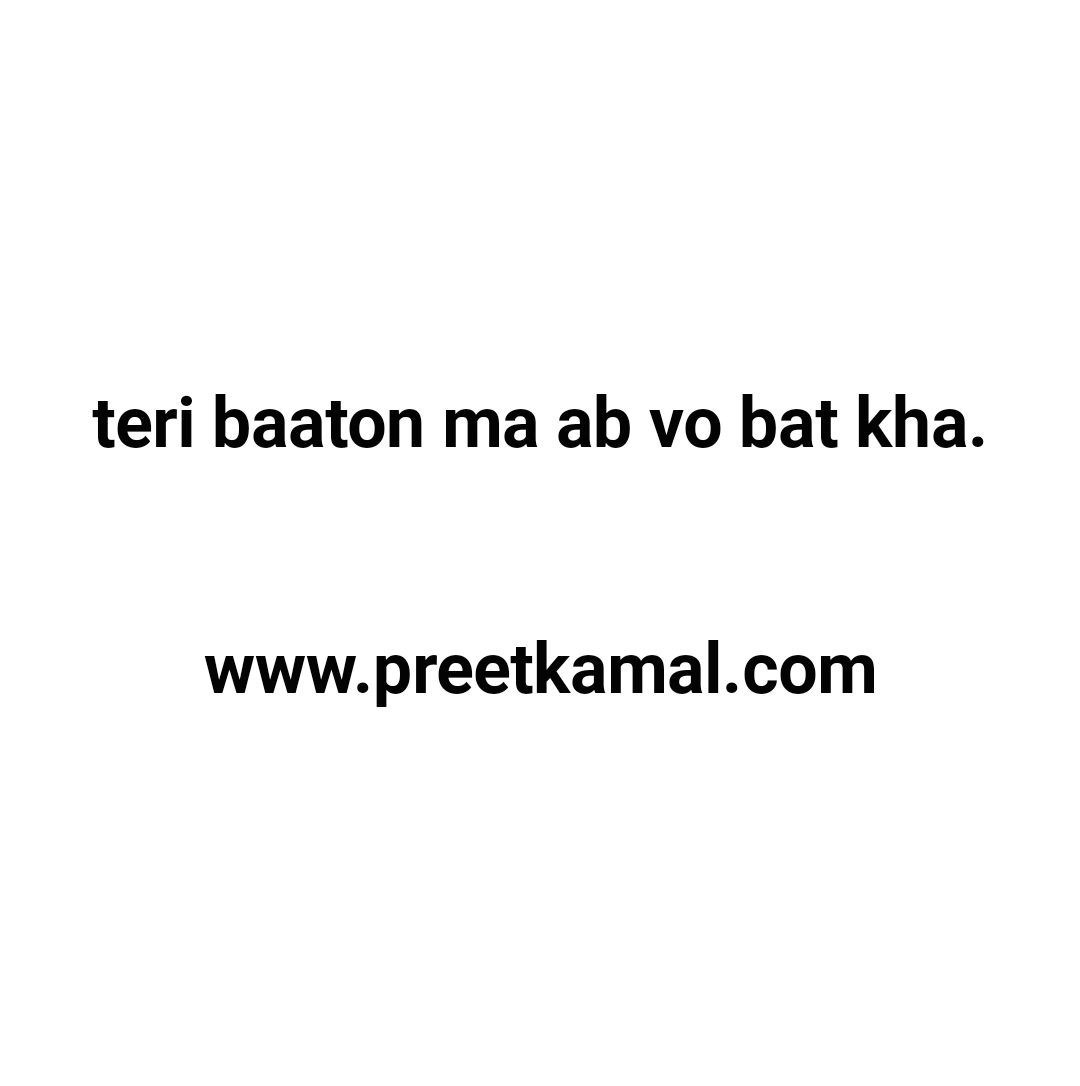 Teri Baaton Ma Ab Vo Bat Kha.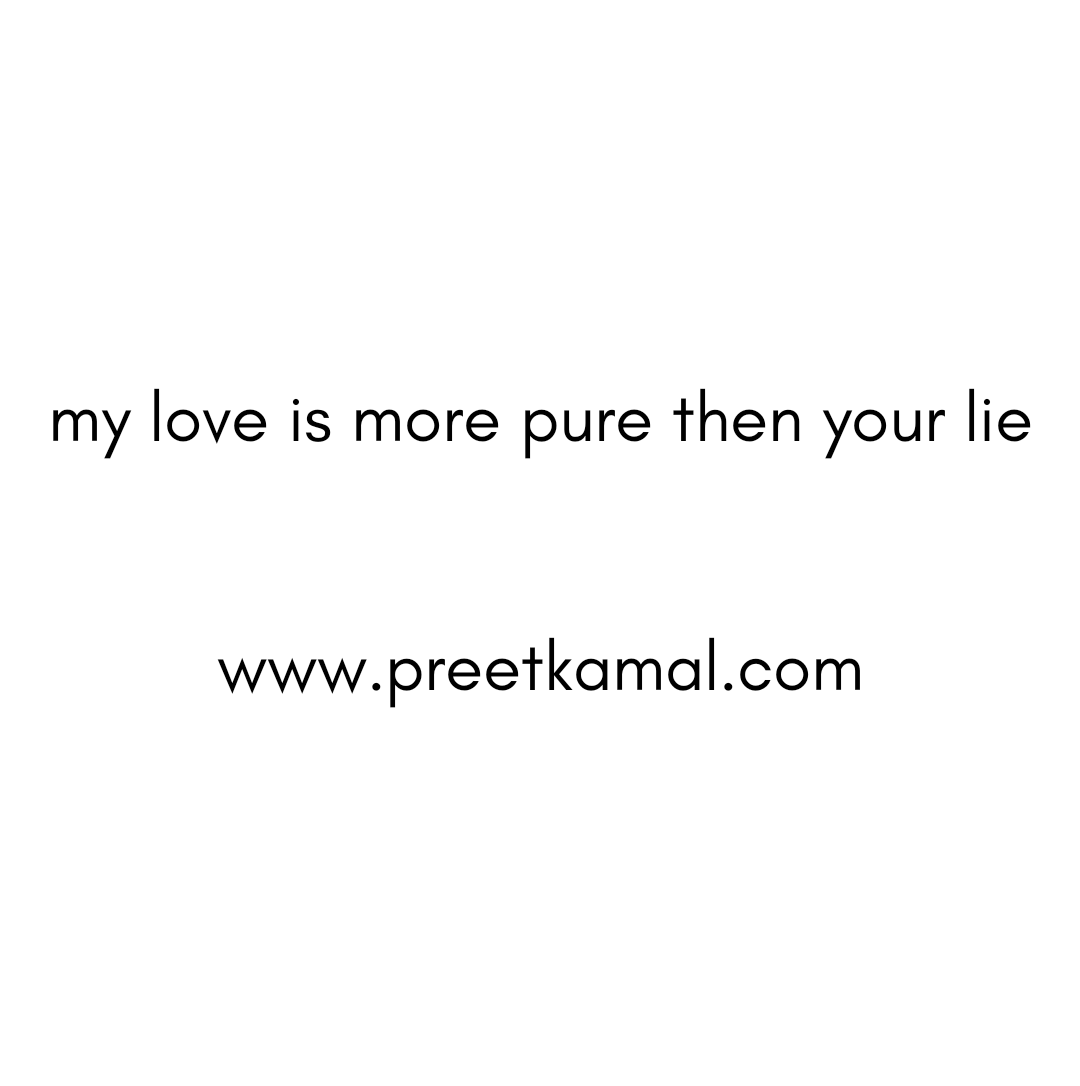 My Love Is More Pure Then Your Lie.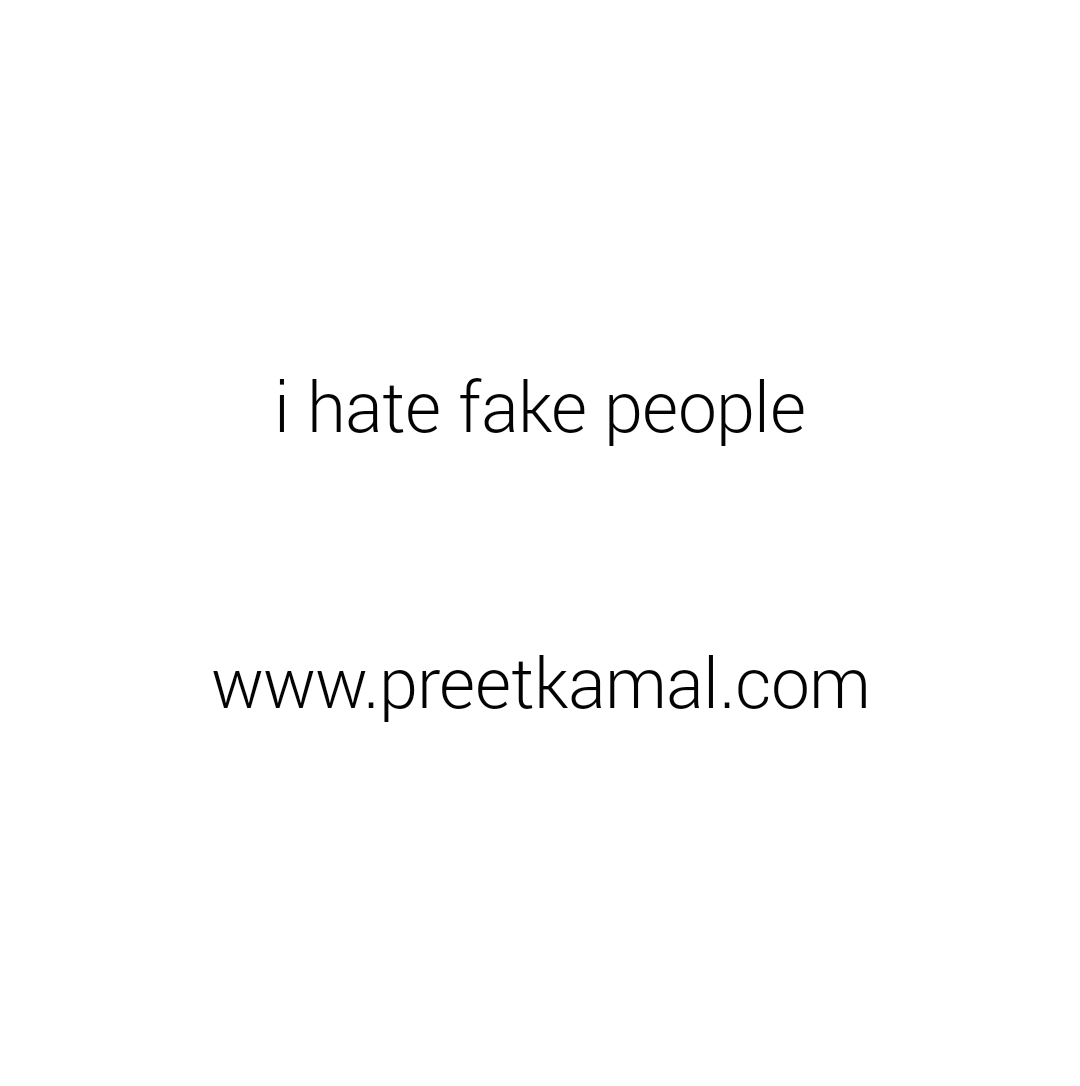 I Hate Fake People.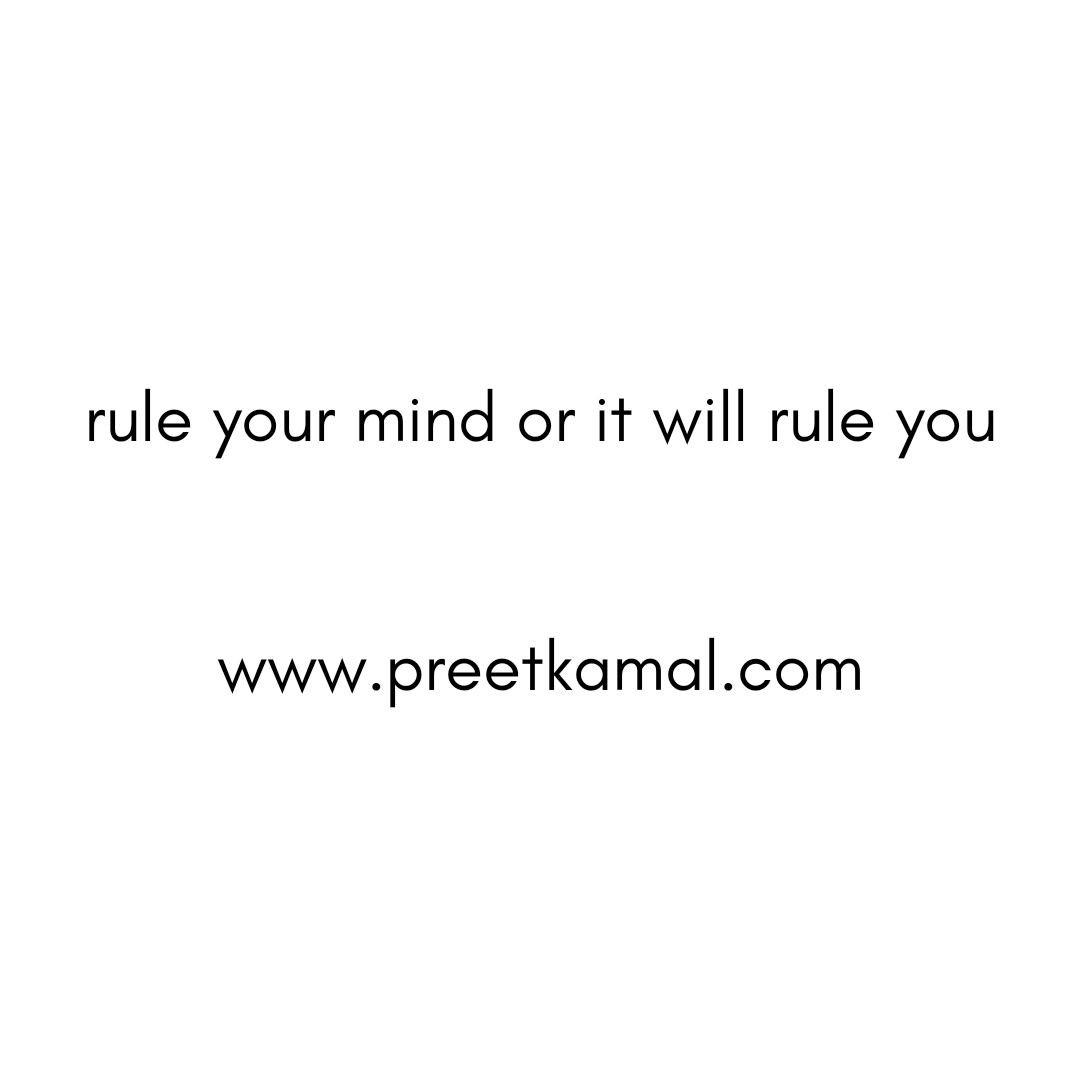 Rule Your Mind Or It Will Rule You